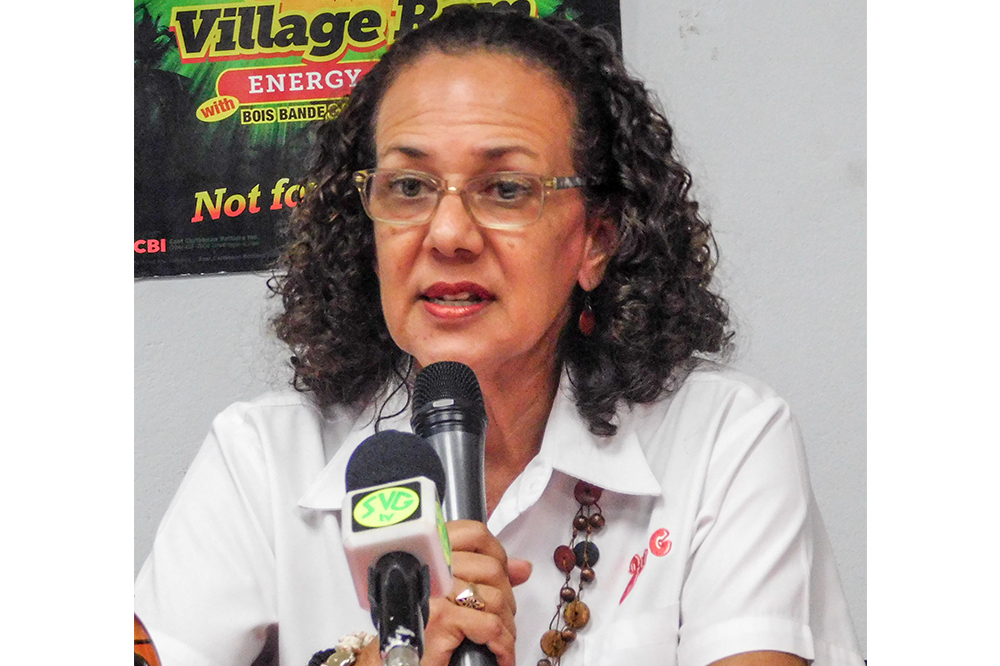 ECBI to add new flavoured water products – marketing manager
A rebranding of Eastern Caribbean Bottlers Inc's (ECBI) water product will see new flavoured water products being added to the market sometime soon.
Rachel Haslam, marketing manager said that these new products are a part of the company's push to rebrand its water under the 'Island Sips' label.
"I wish we had our new brands here on the table with us, but the timing just wasn't right. I would like to let the public know that we are rebranding our water under the new 'Island Sips' label and we are moving into the new sphere of flavoured water. And we therefore invite you all to look out for the soon to be launched 'Island Sips' flavoured water and water," Haslam said yesterday, while speaking at a press briefing.
The marketing manager described the non-carbonated products as being "low sugar" and "very healthy". She also said that the company would start with two flavours — a cran-water and lemongrass-ginger — before introducing more flavours.