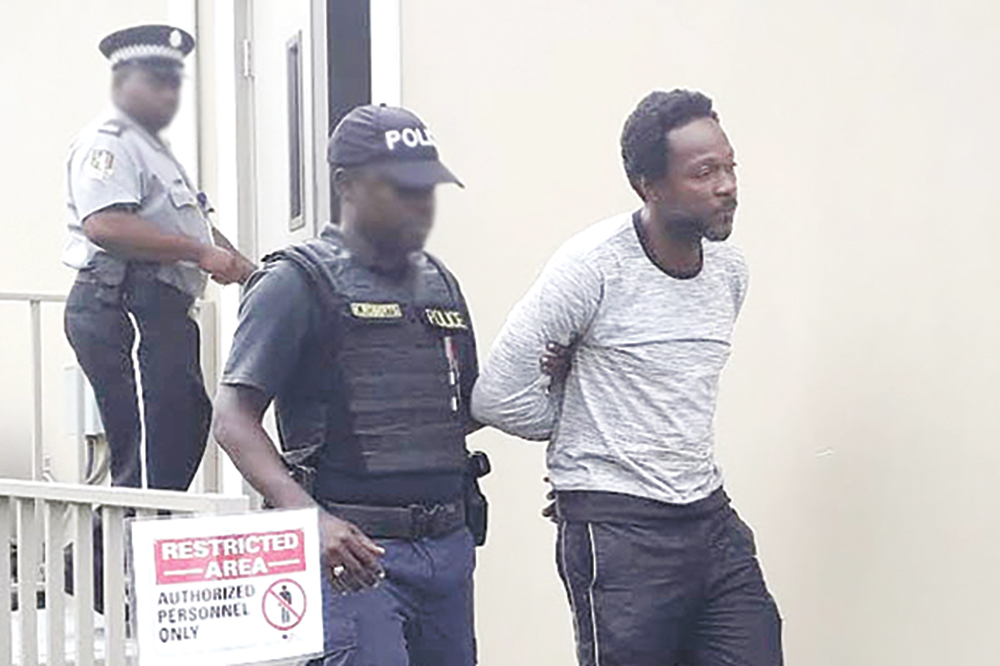 Murder victim in BVI names Vincentian as shooter, rapist, before death – court hears
Shortly before 46-year-old Tortola resident, Lenia Green succumbed to gunshot wounds, she allegedly named St Vincent native, Rohan Williams as her rapist and shooter.
Williams, who was brought before the court solely on a murder charge, was not required to plead before Magistrate Christilyn Benjamin on Tuesday in Tortola, British Virgin Islands.
The court heard that on Sunday, May 26, two gunshots were heard in the Georges North Side area at about 8:15 pm.
Following the shots, a motorist noticed a greenish-blue SUV leaving the area. The silhouette of a person was also seen on the public road.
The court heard that the motorist approached the silhouette of the person who identified herself as Green. She allegedly indicated that she was just raped and shot by Williams.
An ambulance subsequently arrived at the scene and transported the victim to the Dr D Orlando Smith hospital in Road Town.
The court heard that Williams, who is a contractor, had been employed by Green's sister-in-law and became a family friend over time.
It is alleged that on the night in question, Williams borrowed the sister-in-law's blue SUV to bring his girlfriend to a laundromat.
According to further allegations from prosecutors, Williams' girlfriend told police that the accused murderer brought her to the laundromat in the said car about 5 pm.
She reportedly said he returned for her between 8:45 pm and 9 pm and she noticed that he had changed his clothes and his hair was wet.
The court heard that a search warrant was executed at William's home at 11 pm that same evening and police uncovered some dark clothing soaking in his bathroom.
Williams was later arrested, and during a subsequent police interview, he denied the allegations and reportedly said he was home alone at the time of the incident.
He also refused to give a sample of his DNA to assist in the ongoing investigation.
Notably, prosecutors told the court that Green had an extended restraining order against Williams in January this year.
Police, in the meantime, have not yet recovered the firearm used to shoot the now deceased woman.
No bail application was made on his behalf due to the nature of the charges against him.
Williams was therefore remanded until his return to court on July 24.
He is unrepresented.(BVI News Online)