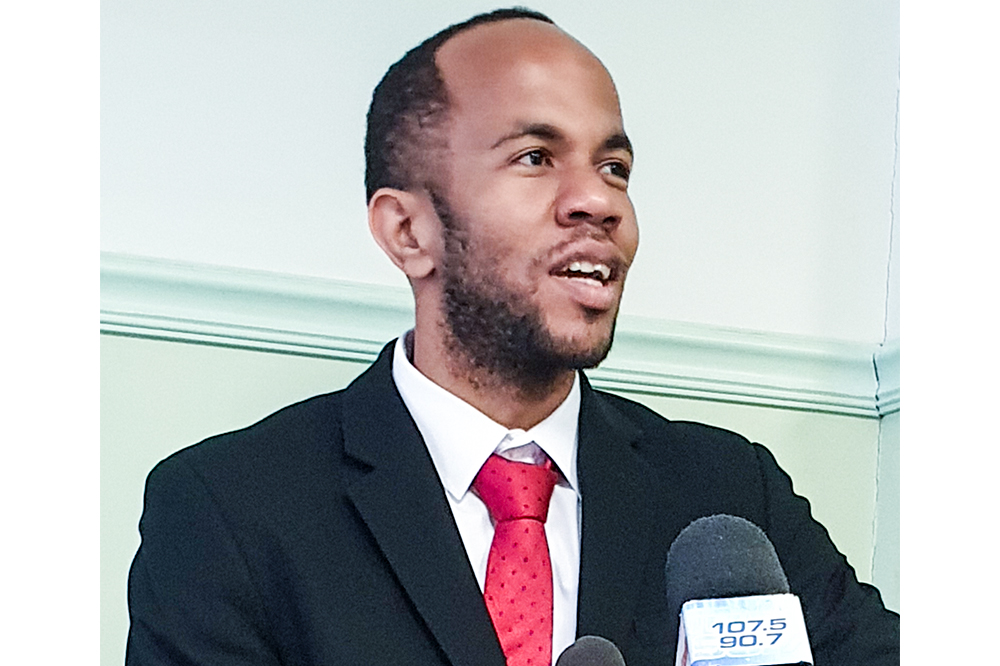 Ministry of Health steps up its fight against NCDs
The Ministry of Health, Wellness and the Environment has stepped up the fight against Non-Communicable Diseases (NCDs).
This, as the period between 2012 to 2016 saw NCDs being the second leading cause of death in St Vincent and the Grenadines (SVG).
"It is a major problem," Minister of Health Luke Browne said at a press briefing last Friday at the Ministry of Health's conference room.
Browne, who attended the 72nd World Health Assembly (WHA) in Geneva (May 20 to 28), told reporters that back in 2016, the World Health Organisation (WHO) said that in relation to NCDs, SVG needed additional equipment for primary health centres as well as training for staff.
He added that this is being addressed by a three-year project that began in 2018, which is helping the Ministry to train persons among other things.
Browne said while at the WHA, he outlined the diabetes situation and showed that in SVG, the prevalence of diabetes, based on the research, is at 10.3 per cent.
"They suggested that this is a big problem for us to tackle and we have tackled it in a way that is consistent with recommendations coming from international organisations," said Browne.
He said SVG is poised to become the leading country in the Caribbean in terms of having all the basic technologies required for diabetes care at primary facilities.
The Ministry is in possession of several pieces of equipment that can be used in the fight against diabetes and these include a special analyser for haemoglobin levels, dopplers and tuning forks.
In 2015, the Ministry of Health, through collaboration with the government of Cuba introduced, Heberprot-P, a drug which is effective in healing 80 percent of patients with diabetic foot ulcers (DFU).
"We understand the gravity of the problem…so we are taking it seriously…we are making considerable strides," stated Browne who noted that the government has increased taxes on products like tobacco, alcohol and sugar sweetened beverages.
"We have taken steps consistent with the recommendations to make progress in this area," he said on Friday.
Browne noted also that there is a campaign geared at increasing the levels of physical activity in our communities and country on a whole.
"Physical inactivity is one of the conditions that predisposes you to getting diabetes and hypertension," said Browne who is hoping for heightened physical activity in schools and other places.