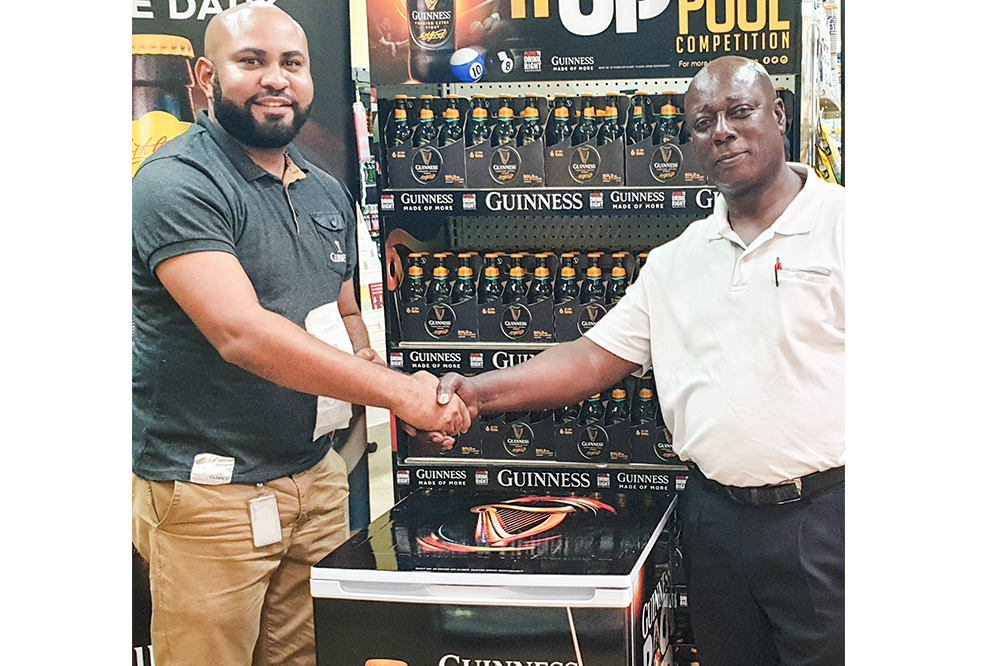 Lucky customer wins freezer filled with Guinness
A freezer filled with Guinness is what Richland Park resident Leo Cain was rewarded with last Friday.
Cain is the winner of the St Vincent Brewery's "Rack it up" Guinness cooler raffle competition.
People were entered in the raffle when they bought a six pack of Guinness (over the life of the promotion), wrote their name on the receipt and dropped it in one of the Guinness raffle boxes provided at Massy stores.
Cain's name was pulled from the Guinness cooler raffle last Friday by a customer who was shopping at the supermarket. The raffle was supervised by Trade Marketing Coordinator at the Brewery, Seon Ballah.
"I am feeling very happy. I bought the six pack right here. I have never won anything at all except 3D, but I had hope I would have won," said Cain, a loss prevention officer at Massy Stores, Arnos Vale.
"I wish they will come up with more ideas like this," said Cain.
He added that he drinks Guinness regularly and he thinks the promotion was, "a very good thing".
A supervisor at Massy, Mauricia Woods witnessed the handing over ceremony.