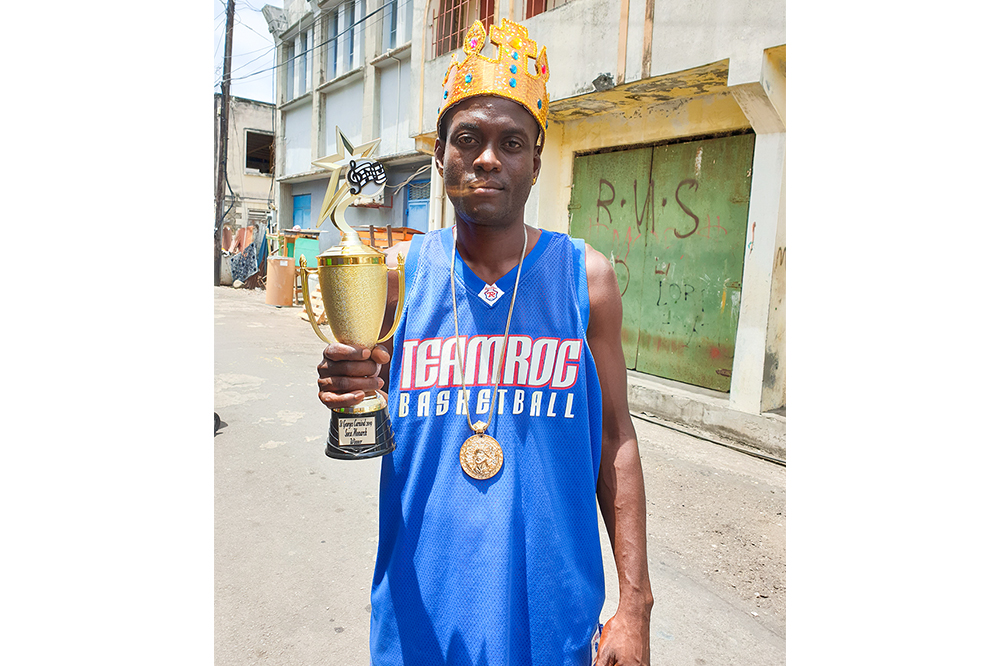 West St George Soca Monarch winner sets eyes on national competitions
The winner of the 2019 St Georges Soca Monarch competition has his eyes set on spots in the National Soca and Ragga Soca monarch competitions slated for Saturday, July 6.
Asha Robinson, using the singing name 'Asha', took the St Georges Soca Monarch crown last Friday at the West St. George Secondary School in Belair.
Asha, a Redemption Sharpes resident, performed a song called 'Flags' and beat five other persons to take his first crown ever.
"I feel a sense of accomplishment, feel like a great milestone," he told SEARCHLIGHT a few hours after he had taken the crown.
He added, "as a struggling artiste, I got to expose myself at the show and the people gravitated towards my music and I feel like that now encourages me to write even better music."
Writing now for 10 years, Asha said last year, he decided to take the craft more seriously and as a result, placed more emphasis on his writing and performance.
"As a result, I was able to express myself more vibrantly and verbally," said the newly crowned Soca man.
He is hoping to officially release "Flags" tomorrow, and is hoping for some airplay. The song was recorded by Carlos Sampson of Largo Height. Asha may be found on YouTube as Asha Robinson and may be contacted at telephone number 528-3795.
Asha said he will submit "Flags" and a power Soca called "She Program" for national competitions' consideration.