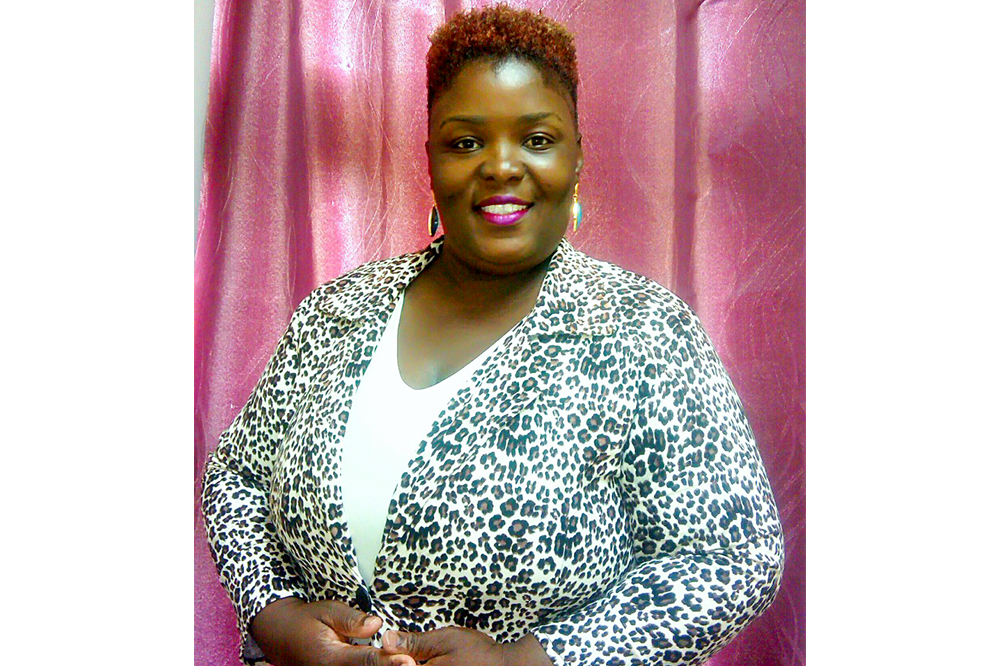 Vincentians nominated as Titular and Substitute at PSI Caribbean Sub-Regional Meetings
Two Vincentians have been nominated as Titular and Substitute at the just concluded meetings of the Public Services International (PSI) Caribbean Sub-regional Women's and Advisory Committee (SUBWOC/SUBRAC), which was held here on May 15-17, 2019 at the Sunset Shores Hotel Conference Room.
Javelle Frank, second Vice-President of the Public Service Union has been nominated unopposed as Titular for Anti-Racism and Anti-Xenophobia and Cindy Pierre-Charles, President of the SVG Nurses Association as second substitute to the Women's Titular Jillian Bartlett-Alleyne for the PSI Caribbean Sub-Region.
Frank was quite thrilled about her nomination, and said the meetings were very enlightening. "Being nominated for such a position that is titular for Anti-Racism and Anti-Xenophobia for the Caribbean Sub-Region, I am humbled by the support from my regional trade union brothers and sisters. I am also honored and can proudly say this is not only a big deal for me as a trade unionist, but also for our local union. The three days were quite intense. However, the sessions were very timely and enlightening. All the speakers did a fantastic job in their various presentations on topics such as gender equality, gender mainstreaming, strengthening social dialogue and social partnerships, health and social services, human and trade union rights just to name a few," Frank said.
Frank, who is currently running for President of the Public Service Union in the upcoming election slated this year highlighted the role of trade unions on matters such as Anti-Racism and Anti-Xenophobia. "Our role as a trade union is so much more than just negotiating wages and salaries and fighting for better working conditions. As a matter of fact, the fight to combat racism, racial discrimination, xenophobia; and to promote human rights, equality, solidarity, respect for life and diversity forms a very integral part of every trade union's mission. We, as trade unions have a responsibility to educate our members and also have a role to create and contribute to societies that will eliminate those practices" said the passionate trade union leader.
Cindy Pierre-Charles, second substitute to women's titular expressed her happiness on her nomination. "I feel honored and empowered as a young worker and woman. I appreciate the opportunity where I can learn and grow about the fight for women and trade union rights". Pierre-Charles further disclosed how these nominations can benefit the PSU. "It can benefit us greatly, in the sense that it can give us more exposure to the different experiences and approaches taken in the different countries, and also broaden our understanding on gender equality and gender mainstreaming; and how women within the trade union can make an impact within the public service".
Navica Rodriquez, Kendra Horne, Desrita Gilkes, Kathleen Nanton-Davis, Jamal Charles, Philip Bailey and Elroy Boucher of the Public Service Union also attended the meetings.
The Sub-regional Women's Advisory Committee (SUBWOC) meets prior to the Sub-regional Advisory Committee (SUBRAC) meeting and comprises women activists and representatives. The Caribbean Sub-regional Advisory Committees (SUBRAC) meets annually. Some other 19 regional public sector unions were in attendance including host country Saint Vincent and the Grenadines.
Public Services International (PSI) is a global trade union federation representing 20 million workers who deliver public services in more than 160 countries. PSI champions human rights, advocates for social justice and promotes universal access to quality public services.