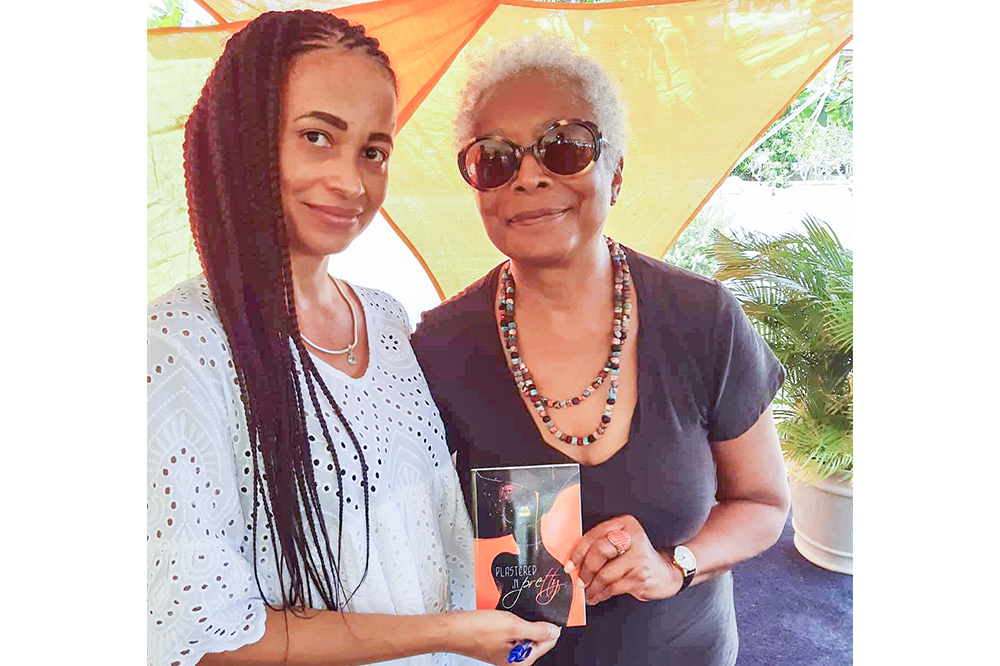 New book by Vincentian writer receives glowing review
"I'm reading Pretty and I'm loving it. It's fresh, you are writing for these times. I also like the fact that you spoke in your language," said acclaimed American author Alice Walker to Vincentian writer N.C. Marks about her new novel, Plastered in Pretty.
One of the world's noted authors reading and commenting on the new book by a totally new novelist from the Caribbean? "Priceless. Graciously generous comments from a revolutionary writer," said Lasana M. Sekou, projects director here at HNP, the book's publisher.
The writers met last weekend at the Anguilla Literary Festival, where the Pulitzer Prize-winning novelist and poet, Alice Walker, was the keynote speaker on May 18, at Paradise Cove Resort. N.C. Marks was a guest writer and panelist at the Lit Fest.
Marks and co-panelists Pat Cummings, Ira Simmonds, Sadeqa Johnson, and Denene Millner spoke on "How Stories Save Us – Why Stories Matter, and How to Tell Them."
Marks is also slated for the 17th annual St. Martin Book Fair, June 6 – 8, 2019, where her workshop is practically booked up already, said Shujah Reiph, coordinator of the St. Martin literary festival. Reiph was at the Anguilla Lit Fest as a guest panelist on "Publishing in the Post-Obama Era," which was moderated by Stephanie Stokes Oliver, author and a former Essence magazine editor.