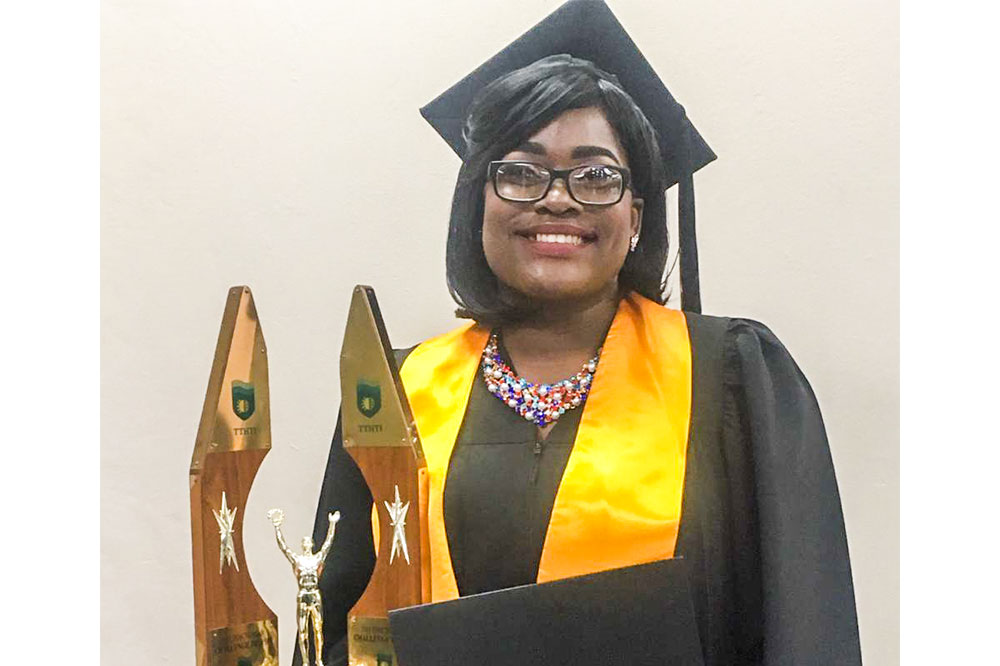 Vincentian student named Valedictorian at T&T Hospitality and Tourism Institute
A Vincentian student has been named Valedictorian of the class of 2018 of the Trinidad & Tobago Hospitality & Tourism Institute (TTHTI).
Netanya Hannah 'Punks' Samuel, a resident of Campden Park, pursued an associate degree in Culinary Arts, which she began in September 2016.
The daughter of Curt and Deboroah Samuel, Netanya is a graduate of the St Vincent Girls' High School and the St Vincent and the Grenadines Community College Division of Technical and Vocational Education. She graduated on Tuesday, May 21, 2019 as Valedictorian of class 2018 with First Class honours as a full time student.
Netanya also received the Chief Executive Officer Award for maintaining a GPA of over 3.7 for the duration of the program at TTHTI.
Netanya is the first non national of Trinidad and Tobago to receive the prestigious title of Valedictorian since the establishment of the institute.
In her Valedictory address Netanya referred to herself as 'the small island girl' (as she was called) who was destined to achieve her goals, and has created history and made the little island proud.
Best wishes to Netanya on her achievement.