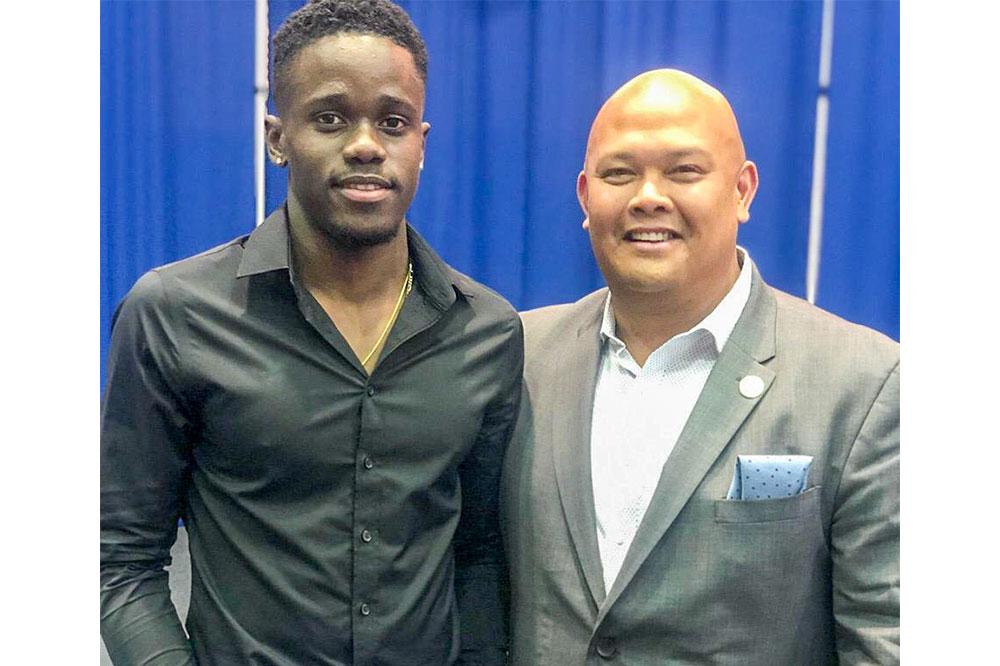 Vincentian cops major athletic award in NY
Zenron Chance, a former standout athlete of the Thomas Saunders Secondary School, was last Thursday night, bestowed with the accolade of 2018-2019 City of New York Athletics Conference (CUNYAC) male Scholar Athlete of the Year Award, at a gala ceremony held at the John Jay College in New York City.
Chance, 18, who is a student of the Kingsborough College, is pursuing an Associate's Degree in Sports Management, had a 3.63 Grade Point Average.
On the side of track and field, Chance, during the 2018/2019 period, was the NJCAA (National Junior Collegiate Athletic Association) Division 3 individual 400m hurdles champion.
At last Thursday's ceremony, which was the 33rd edition of the Michael Steuerman Scholar – Athlete Awards Dinner, Chance was presented with a $1,000 cheque, which would go to his post-graduate studies, along with a plaque, a Google Chromebook and a watch.
Before heading out to the USA, Chance received his academic and athletics foundation at the Thomas Saunders Secondary School.
 Head coach and Physical Education teacher at that institution Godfrey Harry told SEARCHIGHT that he is proud of Chance's recent accomplishment.
"I am proud that the Thomas Saunders Secondary School has had an input in Zenron's development; I am not at all surprised, because when he was a student here, he was always a good student in his academics and on the track," Harry commented.
Harry reaffirmed that he often say to his charges, that they should be good at both track and field and their academics.
"It is not about being an athlete or a student; It is about being both," Harry restated.
Harry said he wished Chance all the best in his future endeavours.