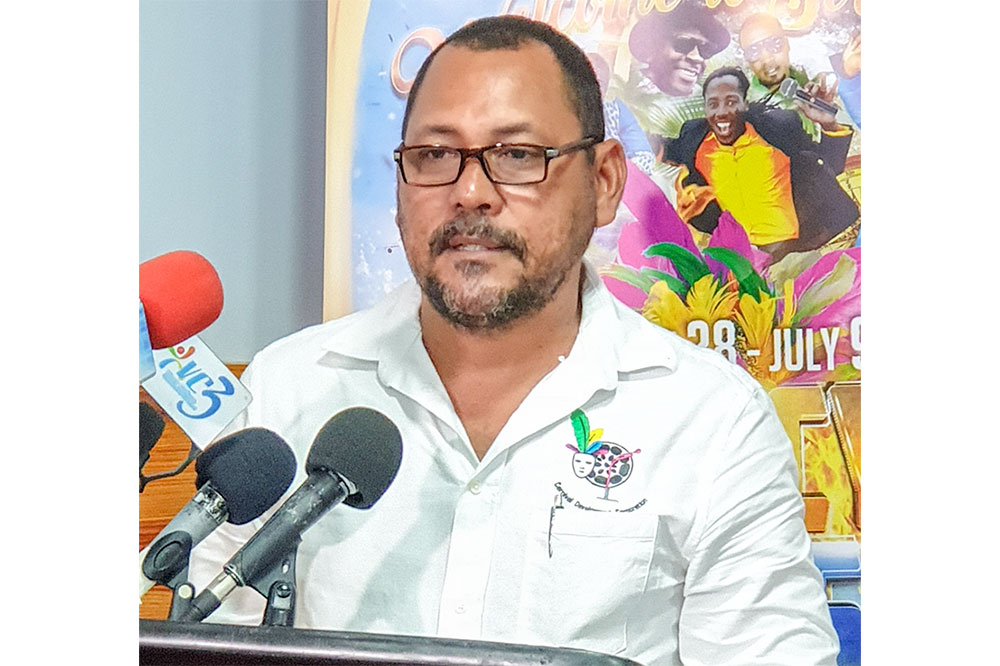 No incendiary devices allowed at CDC shows – Chairman
If the Carnival Development Corporation (CDC) and the Royal St Vincent and the Grenadines Police Force (SVGPF) have their way, the presence of aerosol can flame-throwers at CDC shows will be a thing of the past.
Over the years, the Soca Monarch competition has been known for its energetic revellers, some of whom use aerosol cans to produce pyrotechnic effects.
This year, Soca superstar Gamal "Skinny Fabulous" Doyle in his song "Vincy People" says "I see them lighters, Baygon, Baygon lighters," an acknowledgement of the practice which produces large, colourful flames which shoot up into the air.
But according to the CDC, the use of incendiary devices in an uncontrolled space is against the law and will not be tolerated this year.
"While we think it is fantastic to have Baygon cans or Bop cans or whatever up in the air and blowing flames, we have actually had incidents reported to us in other events where persons have gotten injured because of it.
"We just want to say that from a CDC perspective, we are going to ask the police to be as stringent as they normally are in terms of the monitoring of the use of these flame throwers in CDC shows," Chair of the CDC Ricardo "Ricky" Adams told a press briefing on Tuesday.