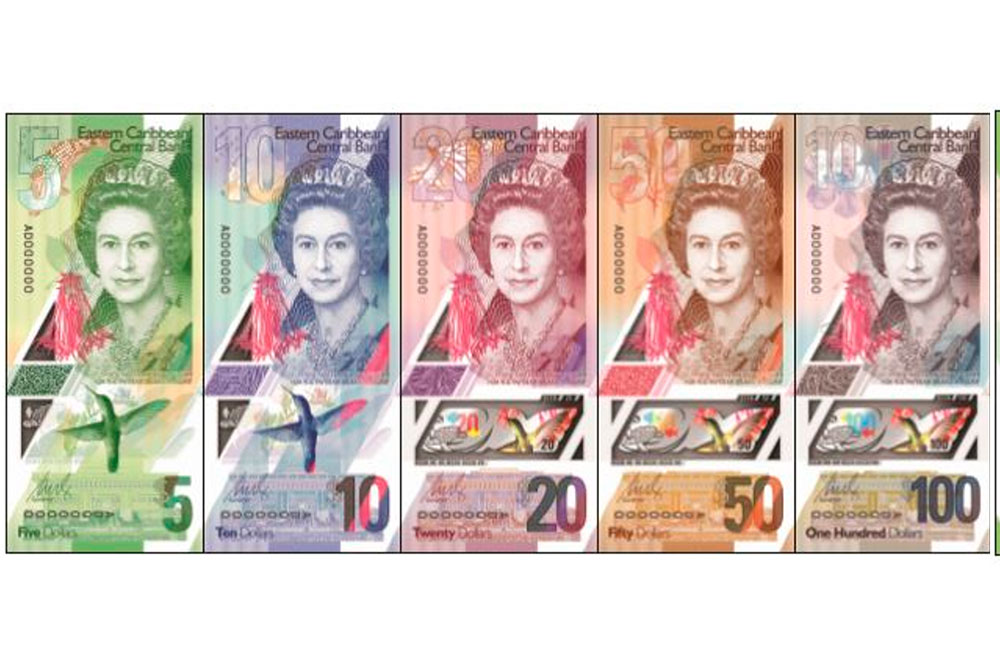 New EC polymer bank notes in circulation from next month
The Eastern Caribbean Central Bank (ECCB) will put EC polymer banknotes into circulation in June 2019, commencing with the new $50, followed by the $100, $20 and $10 in August/September and the $5 in 2020. 
Paper and polymer banknotes will be in circulation at the same time. That is, in conducting your business you may receive both polymer and paper banknotes, a release from the ECCB said.
Polymer banknotes are produced from a thin, transparent and flexible plastic film made from polypropylene.
The ECCB decided to change the material on which the EC banknotes are printed from paper to polymer because polymer banknotes are: CLEANER – Polymer banknotes stay cleaner than paper notes as they are resistant to dirt and moisture; SAFER – Polymer banknotes can incorporate advanced security features which make them more difficult to counterfeit; STRONGER – Polymer banknotes last at least two and a half times longer than paper notes. This also makes them more environmentally friendly.