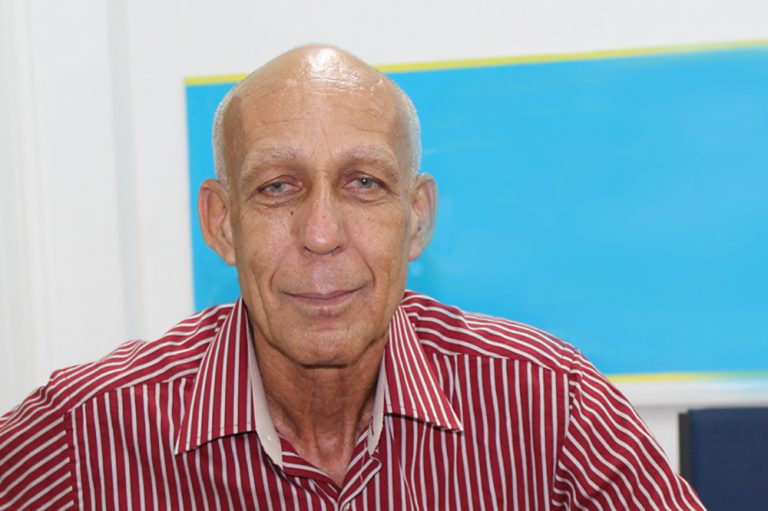 The devil is strong and demonic spirits are present in SVG – Clarke
While local police have been taking credit for the low murder rate so far this year, a prominent church leader believes the reduction has more to do with prayer, as much of the crime here is as a result of demonic activity.
This is the opinion of Pastor Noel Clarke of the Layou Miracle Church, who told SEARCHLIGHT last Thursday that normally, when the crimes in the country are low, the police take the credit, and this has been happening for years.
"…But it is the church that calls all night prayer and that is one of the things we are strong in, doing a lot of praying all night," the church leader commented.
Last year, there were 34 recorded violent killings, but so far, there have only been two murders for the year.
The pastor said at times, demonic spirits are present, and the devil is strong.
"He has his messengers all over. The devil can't be [in different] places the same time, so he travels around and leaves his imps over St Vincent and when he finds they not strong he comes back and set up to do his work," Clarke stated.
He said people can know when they are being attacked by evil spirits as man is made up of spirit, body and soul and one's spirit will indicate what is happening.
"You could know it, you get signs and feelings, and you deal with it through prayer. The Bible says call for the elders of the church," Clarke said.
The experienced preacher said he has cast demons out of people in their homes and other places where demonic activity has taken place.
"It is nothing new, just a greater dimension now," he said of demonic activity.
He noted that for many years, he has been dealing with people who are demonic, but it is more prevalent now and his son, Prophet Andrew Clarke is doing a lot of work.
"I used to get scared because the demons want to spit on you and kick you and you have to hold them down," Clarke said, while adding that he has seen persons lifted up and tossed by demonic forces.
He said that about 30 years ago, he was at a crusade in Barrouallie when a demon picked up a young woman from one side of the park and dropped her on another side.
"I was able to run and grab the person and cast the demon out and that was a big thing in St Vincent…and when people saw that, they were shocked, and I didn't run. I was prepared for it and I run and cast the demon out of the person," related Clarke.
He stressed that evil and the practice of evil is real, and he sees it regularly when he visits the sick and they tell stories of having been sent for bush baths and to persons who claim to have certain powers.
The pastor, who is a member of the Pentecostal Assemblies of the West Indies said he has been receiving criticism because of visits made here by overseas prophets invited by the church, but he himself is taken aback by their prophetic abilities.
He said the prophets, who are of African descent, have exposed a lot of evil in the country, "so the ants nest is on because they were silent for too long, so now, they are exposing persons."
Clarke said while some people say that the prophets are fake, and it is because they have previous information on certain people that they are able to call the people by name, he finds such claims amusing.
"I love when people say they have inside information about people in the auditorium. You go to an auditorium with a 1000 people in Russell, how on earth can my son or me tell [the prophet] about all those people in church and all over the island?
"That again is mind boggling. How can I tell him that person's name? How can he remember? What can I do to get him to bring out the person name? How can I tell him the person's phone number?
"I can't explain it. It's just the supernatural. To confirm it, he will call their phone number and he is accurate in calling their names. Their grandparents' names, I saw all that," said Clarke.
The pastor also said that during a recent event, one of the overseas prophets picked Orande 'Randy' Brewster, the Unity Labour Party (ULP) hopeful for Central Leeward out of the audience and announced he will be in Parliament soon.
"This is what has created the stir, because we have political tribalism in the country, and they are attacking the church…the man never met Randy before," said Clarke.
Brewster is one of five pastors at the Layou Miracle Church and according to the Clarke, Brewster and the others operate in the prophetic.
"I am in sympathy with the naysayers because they are losing and missing what God has in store for them. The prophetic is for the end times," Clarke noted, while adding that if he finds fake prophets in his church, he will expose them publicly.
"I would discipline them in church and expose them and I am always in church when these ministers and my son are preaching. I try to be there and to listen and guide them," Clarke said.