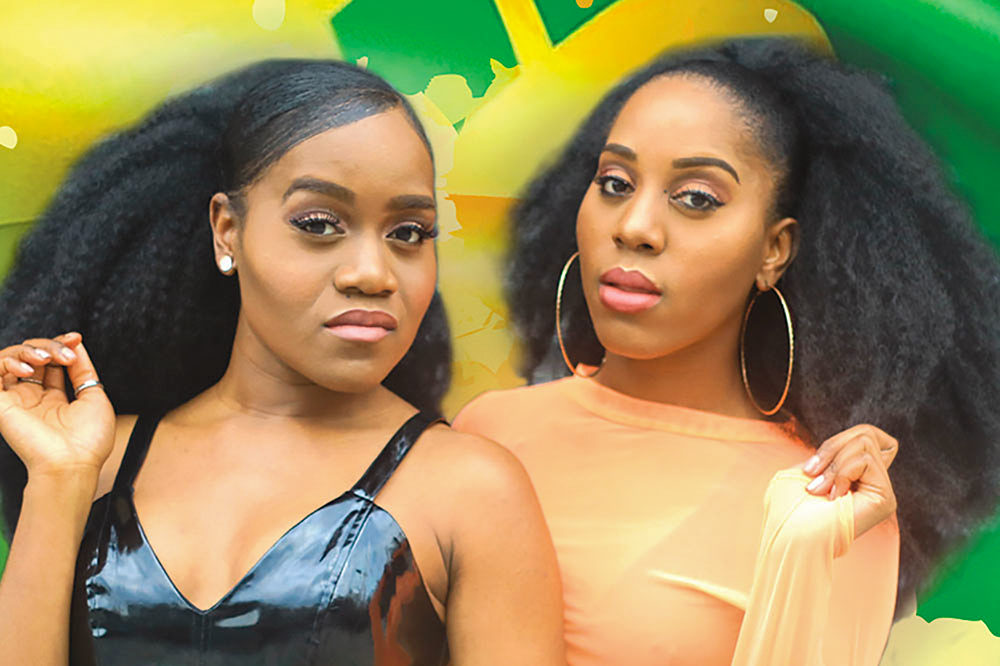 Sister sister duo back for Vincy Mas
The sister sister duo of Samantha "Sunshine" Bryant and Nadine "Nadiva" Bryant will be back in St Vincent and the Grenadines (SVG) for Vincy Mas.
Now called "SunDivas", the duo was a hit with fans last year with their song "Take It".
That song was produced by Friction and mixed by Parry Jack and made it into the finals of the national Ragga Soca monarch competition where it placed eighth.
The Hackney, London duo who came to know about Soca music from their Vincentian father and St Lucian grandmother said they are looking forward to returning to SVG for carnival and will not disappoint fans.
"Sunshine and Nadiva will be back," the duo said in a telephone interview with SEARCHLIGHT yesterday, while noting they will arrive on June 21.
They are expected to make popular in Vincy Mas this year, a song called "Magnificent" which was co-written by UK Trinidadian Natasha Norman. Two more songs, "Slack" (produced by a St Lucian), "Dash It" and "Sick Wuk" are also to be released.
The singers said they did well last year, and they want the Vincentian audience to get to know them better. They are also grateful for the opportunity to work with Vincentian producers like Friction and Lester Iroha.
The sisters said they are looking forward to competing not only in the Ragga Soca competition but the Power Soca arena as well.
"We are consistent, and we are here to stay and represent for Vincy ladies. We feel we can bring more vibes, more music and they can just expect more of us as we are trying to help promote SVG," Nadiva said.
The duo said in any competition, they are in it to win, but they know it is harder for them to win as they do not live in SVG, but once they get support they will do well.
"It's not all about wining, but keeping the culture alive and we will do our part and the best we can. We would like to come out on top, but are just grateful to be in a position to compete," said Nadiva.
"We showed followers and fans how serious we are because it is not easy going into the islands and compete, and I would say it was definitely a boost personally where we met new people and I felt like other artistes in Soca have paid more attention to us," Nadiva told SEARCHLIGHT.
The sisters will be on the road with Mirage on carnival Tuesday as well as being part of several local shows.
They have also launched their own Mas Band in London called "Magnificent Mas" and will be on the road with "Vincy Alliance" in August in England.
The duo is managed by Vincentian New York based lawyer Franklyn "Maxie" Edwards.
[UPDATE: This article was updated on May 26, 2019 to correct the new name of the group to 'SunDivas'.]