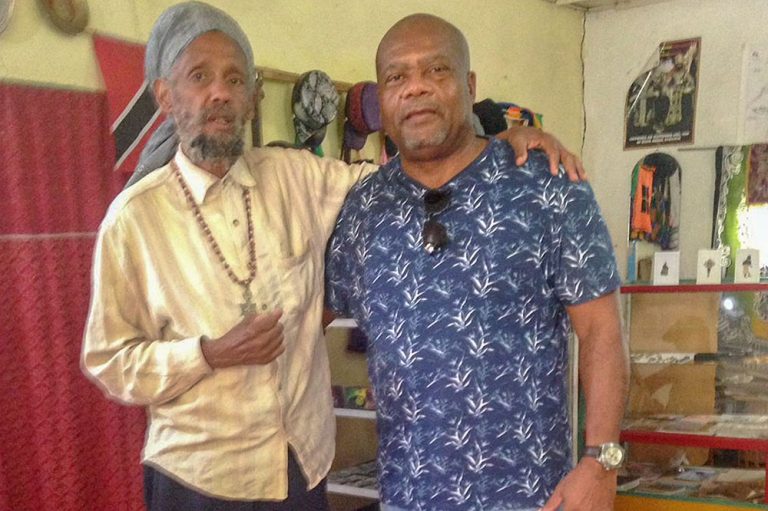 Rastafarians should play a major role in the development of a medicinal cannabis industry – Payne (+Video)
Bandi Payne, a Vincentian living in Ethiopia believes that Rastafarians should play several major roles in the development of a medicinal cannabis industry in St Vincent and the Grenadines (SVG).
Payne is a Rastafarian who is best known for his banana art. He has been living in Ethiopia for over 20 years.
In a recent interview with community development consultant Andrew Simmons, he shared his thoughts on the establishment of a medicinal cannabis industry in SVG and said that it was because of Rastafarians that the world has recognised the potential of "ganja".
And he believes that his people should play a significant role in the industry on a whole.
"First, you have to compensate all the Rastas who suffered and…those who gone beyond the grave and leave their wives and children…you have to take care of these people, send them through education, give them opportunities and all the Rastas now who just planting alone, they need to help them to grow and develop as well," Payne said.
The Rastafarian, whose Amharic name is Ras Hailu Teferi, also said that Rastafarians have a lot of experience with the herb and know about its properties and various forms.
He said this will be helpful if they are given positions to oversee the plantations for the industry.
"With that experience, you have to make them overseers of the ganja plantations, make them managers and supervisors so they could educate people when they choosing best ganja to export, they will know what to export, this is for oils, this is to boil…roots everything, you could use it up," Payne said. "So give them that position because you would need many of them because we talking about acres of land and one man can't look after many acres of land because some in the leeward, some in windward side."
Three years ago, the artist was recorded in an article written by Dr Richard A Byron-Cox as saying that he has no intention of returning to SVG because his wife and children are in Ethiopia.
But now, he says that if he were to return, he could contribute meaningfully to the development of the country – and not in the medicinal cannabis industry.
"I need to come home and see my people because is they you could say who gave me the ideas to do this banana art. They made their comments, they made their opinions, they made statements and they made constructive criticism and I put all of that together and develop the arts, 20 years it took me to develop the arts. This is a national pride, this is a national pride that must be taught in schools," Payne said.
https://youtu.be/bZsgZXD8KcU
The artist holds a Btech National Diploma in Art and Design, which he obtained in the United Kingdom before moving to Ethiopia.
And he believes that his training and experience make him suitable to contribute to culture and tourism in his home country.
He said he has a lot of skills and ideas and that people should use him.
Payne is currently building a museum in Harar, the birth place of His Imperial Majesty, Haile Selassi, in recognition of the Emperor's contribution to the development of his people.
He also volunteers in the communities, using sports as a medium for inclusion of youth and disabled in community development.