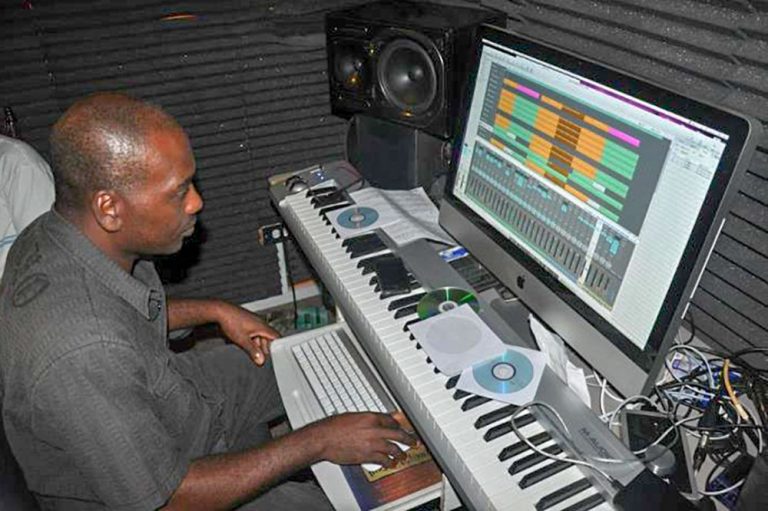 "Turn Me On" is the biggest soca song of all time – Scott
Whether one likes it or not, "Turn Me On" by Vincentian Kevin Lyttle is the most successful and influential soca song in recent times.
Veteran sound engineer, historian and university lecturer Dr Cleve Scott made this point last Sunday, as he contributed to a discussion program on We FM.
Scott's comments came in the wake of widespread debate on social media after Lyttle spoke about the success of his hit.
On April 8, during a radio interview with New York based radio personality Dahved Levy, Lyttle, in response to a question, said his "one big hit" is worth about 30 or 40 big hits from persons like Trinidadian soca artistes Machel Montano and Bunji Galin.
Levy had asked Lyttle, "What do you say to people who say Kevin got one big hit, but he is not like a Bunji, a Machel or all these guys that have these many many hits and been out there for a while…he is surviving on one hit?"
Lyttle also responded: "I have hits inside the genre. I am not knocking Bunji, I am not knocking Machel or any of them, but you know Soca music does not cross over like that and a lot of the hits they make in the Caribbean they don't really make money."
The entertainer's response created quite a stir on social media, with Fay-Ann Lyons-Alvarez, the wife of Bunji Garlin and Carla "Babbzy" Babb, a Barbadian-Canadian vlogger taking Lyttle to task.
But Lyttle has received support from many persons, including Scott who told radio listeners that Lyttle's "Turn Me On" is the biggest soca song of all time after Arrow's "Hot Hot Hot".
Scott said he mixed the original version of the song that led to Lyttle's contract with Atlantic and made Lyttle one of the biggest soca stars, him (Scott), one of the most successful recording engineers and Adrian Bailey who produced and played everything on the track, the most successful Vincentian producer.
"It is simple fact whether or not you like it," said Scott.
"Success means sales and there are a number of articles across the Internet telling you about the success of Turn Me On. The last count was $42 million mentioned by Atlantic."
Scott recommended that those in doubt look at the statistics which show how many times "Turn Me On" has been played in radio stations across the world.
Scott said "Turn Me On", has also been the most influential song out, and other artistes have tried to imitate Lyttle's sound.
"Almost every Ragga, slow Soca and Groovy that came out after 2001 tries to recreate the sound that was in 'Turn Me On'…. because of the impact the song created," Scott said.
"It is after 'Hot Hot Hot', after Arrow, the most successful soca. Some people say it is not soca, but we released it at carnival as soca and there were people in SVG who did not want to hear it.
They were saying it is not soca, some people do not even remember that Madzart with 'Poor People Song' beat Kevin into second place with 'Turn Me On'," said Scott.
He noted the difference between Lyttle and Barbadian Rihanna Fenty, whom he considers one of the most successful acts in the region, is that she is not a Barbados project, whereas the Kevin Lyttle project is homegrown.
"The fact is, the most successful song in recent times has nothing to do with Trinidadians but of Vincentians in St Vincent and the Grenadines," Scott boasted.
Jacqueline James-Lyttle, Kevin's wife and manager also responded to the critics. She posted on Babbzy's Facebook page, the facts relating to the song and noted that Kevin was not being disrespectful when he said what he said.
"As Caribbean people we rely on the very limited information we have inside our tiny space. Others in the Caribbean have many, many, many Caribbean hits, but he has hits all over the world and a handful inside the Caribbean. Just because you do not hear it in Carnival does not mean a song does not exist. Most of the world exists outside of Carnival and Kevin has been living working and growing there," Jacqueline said.
"He was simply defending his legacy, speaking his truth and speaking from a place where he sees the fruits," his wife said.