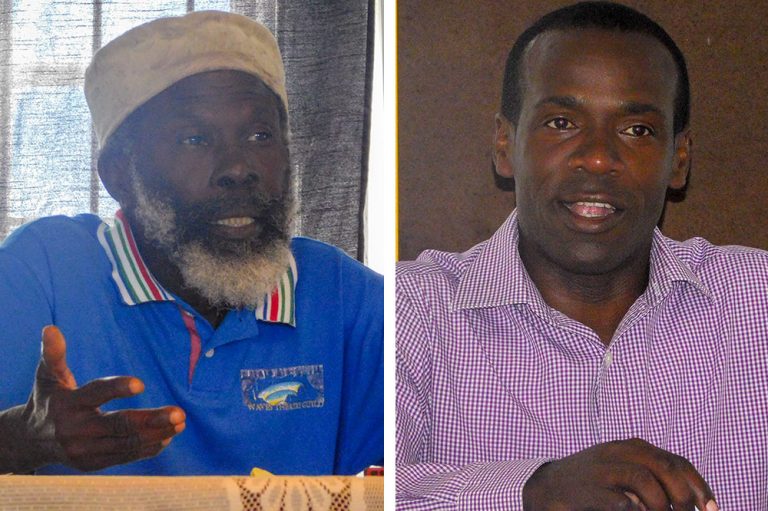 Garifuna theatrical production to be staged at the Peace Memorial Hall
For two nights, Vincentians will have an opportunity to witness a piece of Garifuna tradition on the theatrical stage at the Peace Memorial Hall.
The production, which is dubbed "Mali", was written by Zoila Ellis-Browne and directed by David "Darkie" Williams, the president of the Garifuna Heritage Foundation.
It is inspired by one of the Garifuna Ancestral traditions called "Dugu" and is scheduled for May 4 and May 5.
"The play Mali, I think is the first play that will be done in St Vincent and the Grenadines that is based on an ongoing Garifuna practice," Williams said at a press conference on Tuesday. "The play tells the story of a family that over three generations – it was beginning to become a perpetuous cycle in that family – went through these unfortunate circumstances and generation after generation, the almost identical thing takes place."
He explained that the "Dugu" is a seven-day ceremony that involves family only and is one part of "Mali", which the play is named after.
Williams said that the play utilises a lot of music, poetry and dance to tell the story of a ceremony that is often sombre in some parts and celebratory in others.
"All of the music and the poetry and everything like that is original and I think that is another important feature of this production. It is not very often that you get productions in St Vincent that features original music," the director said.
He added that "all the lyrics of this production that you will hear were composed by the writer and the melodies and rhythms were created by the Resistance Heartbeat Drummers and melodies were created by Mr Ronald Browne".
With regard to the authenticity of the play, Williams said that other things happen in "Dugu" that the audience will not see acted out on stage.
He explained that artistic license was taken to present the play in a particular way so that persons do not leave the venue feeling as if the Garifuna tradition was being mocked.
The play will be presented by a cast of actors and actresses of the Agape Drama Company.
Kevin Rodriguez of ASK Productions is the production manager.
At the press conference on Tuesday, he said that it was an interesting experience working with the foundation to produce the play.
Rodriguez added that being a part of the production served as "a learning experience to get to know about the Garifuna Experience".
He further thanked one of the play's corporate partners, the New Haven Funeral Home for their support of the locally produced play.
The entrance fee for adults is $25 while children pay $15. Tickets are available at Medix Pharmacy, Lady J, Peace Memorial Hall or at the Garifuna Heritage Foundation office.