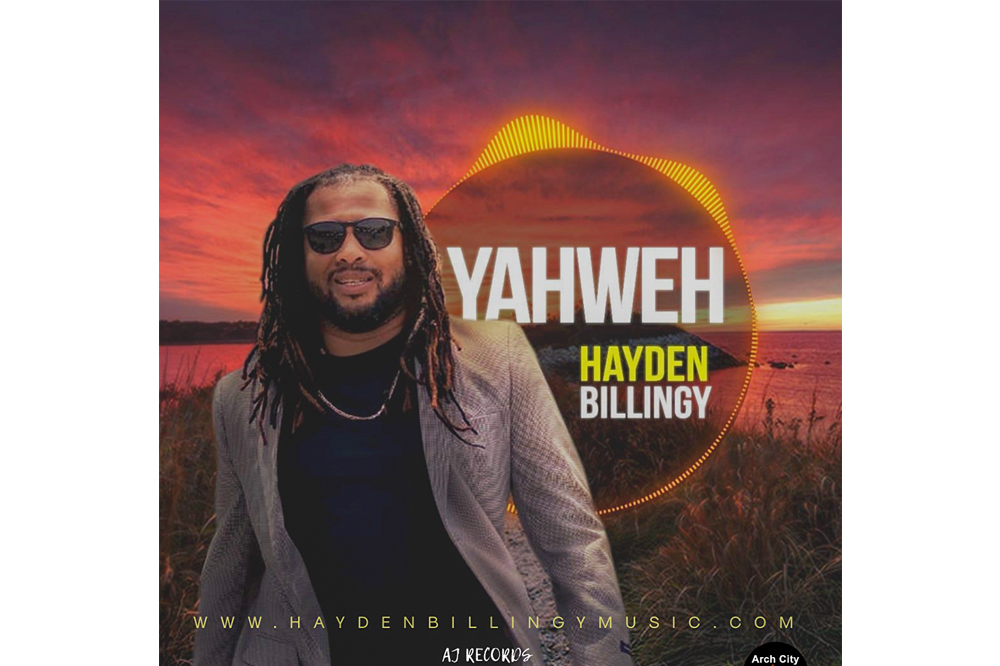 Vincentian gospel artitste releases new reggae album
International Gospel Artiste Hayden Billingy has launched his first reggae single for 2019 titled 'Yahweh'.
According to a release, the upbeat reggae highlights the attributes of God — Him being Yahweh, Adonai, El Shaddai, Healer, Provider, Saviour and ever-present help in times of need.
"Yahweh was produced by Guyanese Producer Adrian Johnson from AJ Records and is a fitting theme for the Easter festivities. Billingy released his album Love Over Hate last year and toured the UK and the USA promoting the same. His musical work has earned him three nominations in the Gospel Choice Music Awards and 12 nominations in the Prayze Factor Awards, both in Atlanta, USA for 2019," the release said.
Nominations include Album of the Year, Single of the Year, Songwriter of the Year, Male Vocalist of the Year, International Solo Artiste of the Year, Inspirational Solo Artiste of the Year, Artiste of the Year, among others.
Interested persons may vote for Hayden by visiting his website http://haydenbillingymusic.com/.
His new single Yahweh may be streamed on YouTube at https://youtu.be/6–Lehr7iqk and will soon be available for purchase/streaming on all mayor platforms.
Billingy is a member and Director Arch City Entertainment Management Agency. He is also an Actor, Producer, Author, Blogger, Chef and Environmentalist, who truly takes art to heart.
Hayden Billingy Official Social Media links:
http://haydenbillingymusic.com/
facebook.com/HaydenBillingyMusic
www.instagram.com/hayden_billingy/
soundcloud.com/HaydenBillingy
https://www.youtube.com/HaydenBillingy