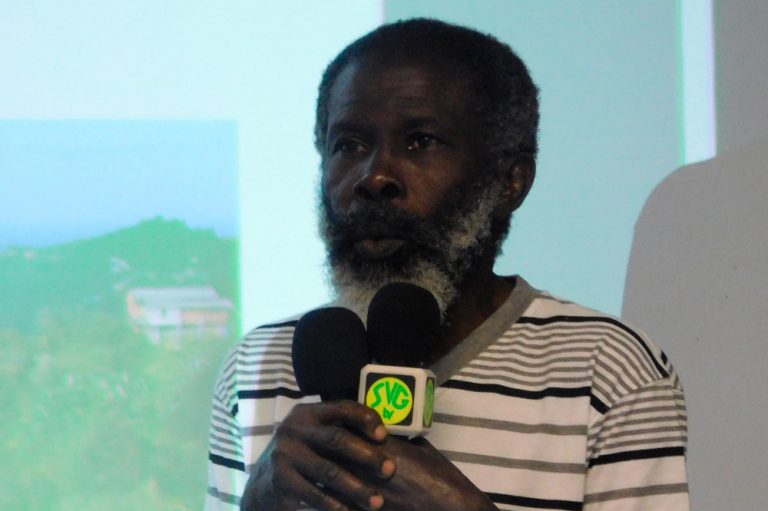 One must be willing to take that plunge into local heritage – Williams
The Garifuna heritage and culture presents many opportunities for the development of projects and economic endeavours that could be beneficial to locals and the country on a whole.
But, to take advantage of these opportunities, one must be willing to take that plunge into local heritage and culture and make something of economic value out of it, says President of the Garifuna Heritage Foundation (GHF) David "Darkie" Williams.
Speaking during the launch of the sixth annual International Garifuna Conference, Williams said that Vincentians very often look at tourism as an activity we do with visitors using their culture, while we ignore our own and ignore wanting to share what we have of our own heritage and culture.
Williams said the GHF has been around for over 13 years and members have traversed the country and they recognize the value of the Garifuna heritage and culture.
He said that for the culture to spread, teachers have to guide students so that they can recognize the value of the heritage and culture as students are the ones who are the future entrepreneurs and will be asked to invest time and other resources into not just explaining the value of this heritage and culture but using it to make something.
Williams said that over the 13 years they have been around, they have done many different activities in the various communities that have brought communities together that in the past, did not relate to one another.
He said that before 2002, there was no active interaction between the communities of Fancy and Rose Hall.
Williams said the GHF initiated an event called "The Gatherings" and through that, all the communities that are recognized as Carib or Garifuna come together in one place twice a year.
"That activity sparked off interactions led not by us, but by them, and today they are regular exchanges between these communities, but we need to take this heritage and culture a little further than just community interactions," said Williams.
He added that the sixth annual Garifuna conference was hoping to point a way forward and begin the process of changing the mindset of persons when it comes to heritage and culture.
The conference was held under the theme, "Exploring the Garifuna and Kalinago Heritage and Culture-Cultural Survival, Youth and Opportunities in Heritage Tourism".