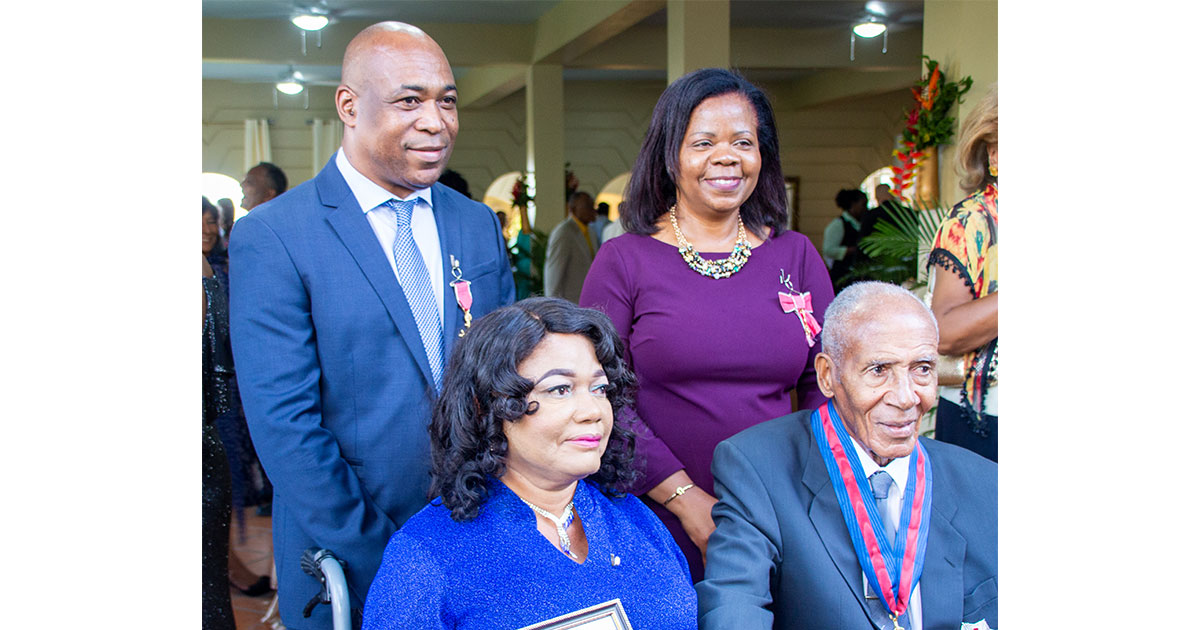 Patricia Cumberbatch receives the Points of Light award (+Video)
Patricia Cumberbatch became the second Vincentian to receive the Points of Light award, this week, for her outstanding contribution to society through volunteerism.
Cumberbatch was one of four persons to receive awards from the Prince of Wales, on Wednesday during an investiture ceremony held at the Prime Minister's residence.
"I'm very happy to receive this award," she told SEARCHLIGHT, while noting that she started her volunteer work in 1987.
Cumberbatch, who was diagnosed with muscular dystrophy when she was 18, said that she has been working over three decades to co-ordinate programmes and activities for persons with disabilities.
She is the founding member of 'the National Society of Persons with Disabilities', the largest organisation for disabled people in St Vincent and the Grenadines.
And the awardee is encouraging persons to engage in volunteerism as well.
"It's not always about the money but it's about showing the love and sharing the love around in doing what you're doing. I do it, not looking for reward or award, but I do it from my heart because of the love of God in me. I really thank God that I can do this. I wasn't looking for this but I see that it pays off today," she said.
Cumberbatch is the 58th member of Commonwealth to receive the Points of Light award.
Journalist, Kenville Horne received the Points of Light award last year for his voluntary work with youths and sports.
Sir Cecil Cyrus was also knighted at Wednesday's ceremony, after being named on the Queen's New Year Honours List for 2019.
Corsel Robertson and Derry Williams, who also appeared on the 2019 Queen's New Year's Honours List as Ordinary Officers of the Civil Division of the Most Excellent Order of the British Empire (OBE) for services in civil aviation and the financial sector respectively, received their awards at Wednesday's ceremony.