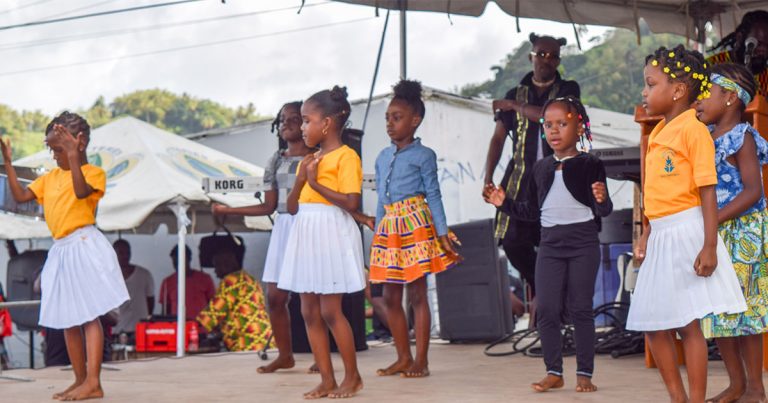 Greiggs community holds another successful heritage festival
The community of Greiggs was a hive of activity last week Thursday, National Heroes Day, with the staging of the Greiggs Heritage Festival.
The annual festival once again took place at the Greiggs Central Playing Field, which as in previous years, was laid out like a Garifuna village, dotted with huts.
This year though, saw a swelling in the attendance over previous years.
Villagers re-enacted some of the practices and customs of the Garifuna, offering samples of food and showcasing modes of dress. Craft and other indigenous items were on sale.
Additionally, there were several on stage performances including dances, drumming and poetry, all aimed at keeping the Garifuna heritage intact.
Ian Hypolite, who was one of the persons attending the festival, lauded the organizers for making an effort to preserve the heritage of the Garifuna people.
"It is good to see that persons are putting things in place for the preservation of some of our ancestral past," Hypolite, a Rastafarian commented.
Last week's hosting of the Greiggs Heritage Festival coincided with the staging of the annual International Garifuna conference, hence several of the overseas participants journeyed to Greiggs to be part of the festival.
The Greiggs Heritage Festival is co-ordinated mainly by the Greiggs Garifuna Council, as well as other groupings within the community.
John Nero, who heads the Greiggs Garifuna Council, said the organizations plan to critically look at this year's festival, with a view of making improvements for next year's event.