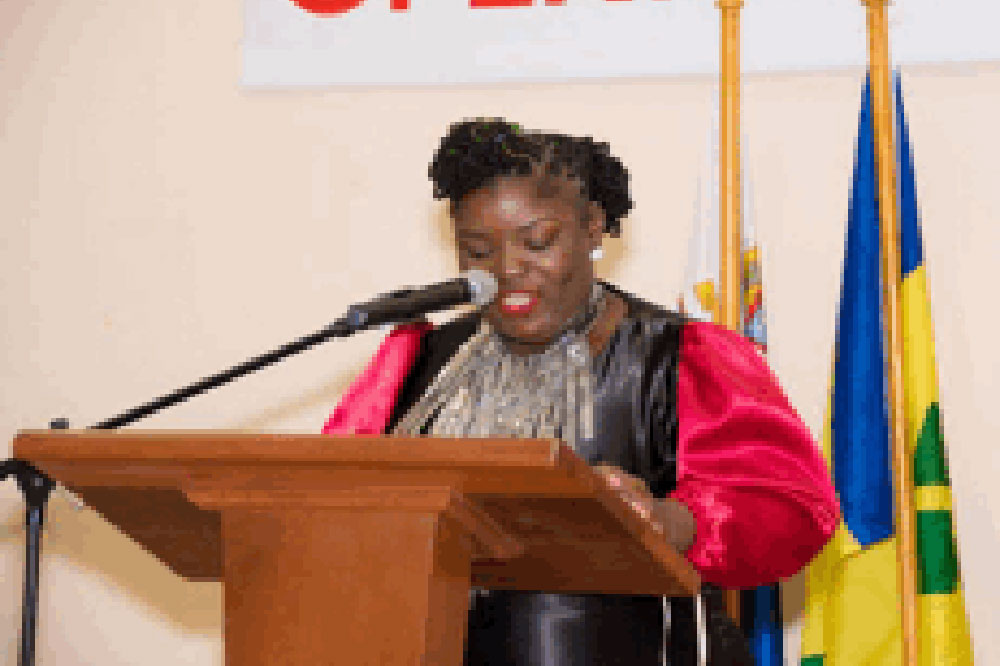 Young Vincentian presents at regional trade union conference
Vincentian Javelle Frank was among the list of presenters at the 48th Caribbean Public Services Association (CPSA) Annual Conference, at the Jolly Beach Resort, Antigua. Frank, 2nd Vice-President of the Public Service Union (PSU) and co-ordinator of the Say Enough Facebook page delivered two presentations, on the topics "Social Justice and its impact on Trade Unionism: Workers and the Political Landscapes in the Caribbean" and "Igniting passion in Young Workers in the 21st Century", at the women and youth fora, respectively.
"It is truly an honour to be a presenter at the regional trade union conference in Antigua. This opportunity is a testimony that genuine and committed work does not go unnoticed. To be recognized on such a level is quite an achievement for me as a young leader, it means I am doing something right," said the young trade unionist who made her debut last year in Anguilla.
Javelle was quite thrilled when asked to present on social justice. She disclosed that in early January 2018, she launched her Say Enough social justice Facebook Page, a platform which seeks to educate and inform the public about the societal ills that affect women and girls globally.
The 2nd Vice-President who also served as a communications officer with the PSU Young Committee and as shop steward for two years, said "Going to Antigua to encourage young workers that range from age 18-35, from countries like Bahamas, Barbados, Belize, Bermuda, Grenada, Guyana, Jamaica, St. Lucia and Trinidad and Tobago about their rights and their involvement in trade union survival is a big deal, because I am passionate about youth and their development, especially in trade unionism."
The Caribbean Public Services Association (CPSA) is the umbrella body for 19 public service unions. The conference's theme this year is "Focusing on quality Public Services for the Advancement and Survival of Public Officers" and climaxes today, Friday July, 27.