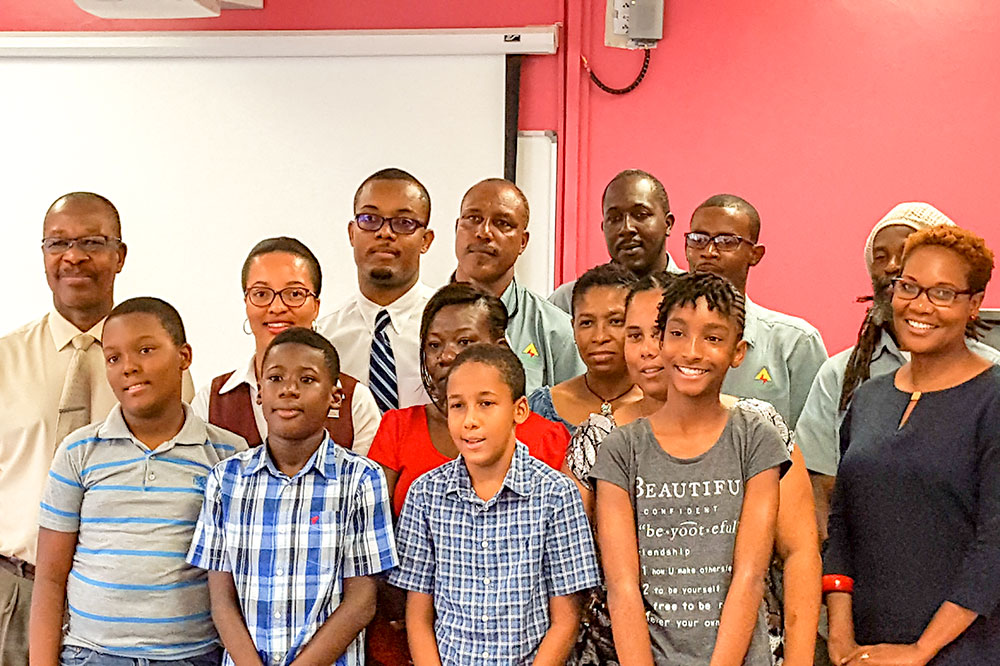 VINLEC continues to offer support to nation's youth
Five students who were successful at the May 2018 sitting of the CPEA examinations, are the recipients of St Vincent Electricity Services Limited (VINLEC) scholarships.
On Tuesday, July 24, VINLEC hosted its annual orientation ceremony for students and parents. Speaking at the ceremony, General Secretary of the National Workers Movement (NWM) Noel Jackson said that the scholarship programme has been in existence for decades and has been a successful undertaking by the company and the union. He said he was pleased with the outcome of the programme, noting that there are many success stories that have come from it.
Jackson said that there are opportunities available for the recipients once they embrace them, and highlighted that one of the first recipients of the scholarship is now employed at VINLEC. "When you become educated in a rounded way, you develop habits and cultures that obviously lift your family and in the final analysis, lift your generation," Jackson said.
The featured speaker at the event was Dr O'Mark Andrews, a former award recipient. In his remarks, Dr Andrews expressed gratitude to VINLEC for its support and contribution to his success.
He explained that because of the awards programme, VINLEC has provided more than electrical power, and that the company has empowered many youths across the island. He told the recipients to embrace the opportunities for learning and to create their own path. Dr Andrews said that they were each given talents and that they should continue to work to increase their talents. He also reminded the recipients of the importance of gratitude good and conduct.
Meanwhile, Chief Executive Officer, Thornley Myers used the occasion to remind parents of the value of providing emotional and moral support to their children as they embark on this new journey.
He said that he believes that children who have strong support from their parents and families are more likely to succeed in life. The CEO said that while VINLEC is pleased to be able to assist the children financially, the children will need to have a secure family structure to overcome the challenges in this modern society. In addressing the students, he said "even if you think the marks are not coming, continue to work hard, because along the way you will be developing skills." Myers said that the technology is available for them to gain knowledge, and they should embrace it.
VINLEC's Education Awards programme started in 1984 to provide financial and moral support to children of employees. The programme catered to students at the Secondary level in the initial phases, but has since extended to include children at the tertiary level. At present, there are 28 students on the programme. This year's scholarship recipients are Antwone Compton, Kiara Hazell, Chrystofer Williams, Jod Baker and Jair Patrick.