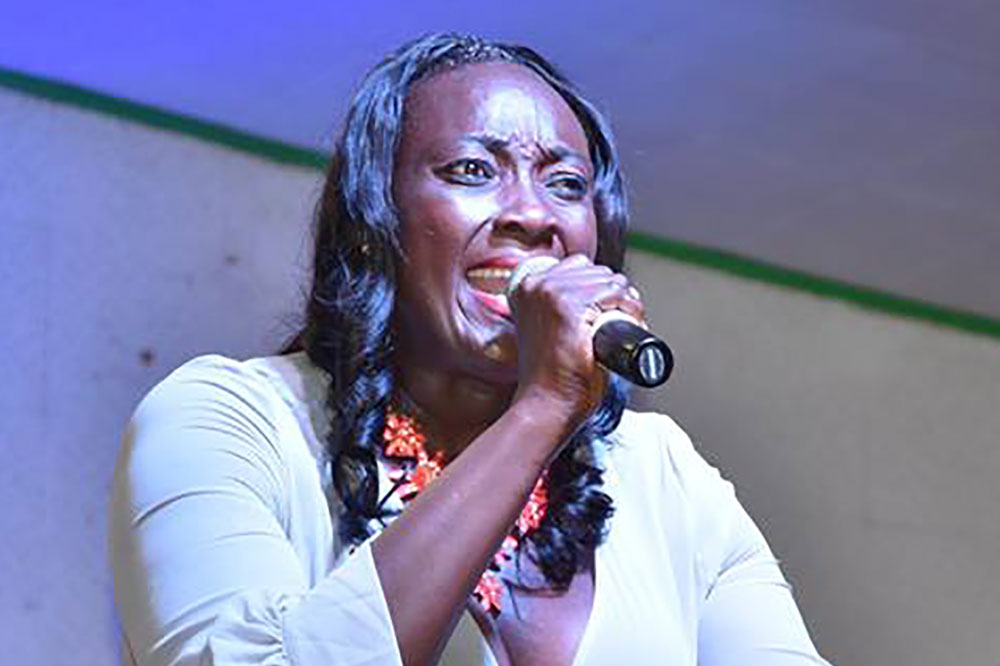 Nubian Princess to compete in calypso competition in Nevis
Reigning calypso queen Joeana "Nubian Princess" Christopher has been invited by the organisers of the Nevis Culturama Festival to take part in the Caribbean Calypso King and Queen Contest.
The contest takes place this Wednesday, August 1, at the Cultural Complex in Nevis, and Christopher told SEARCHLIGHT last Thursday that she is "elated" about the invitation which came through this country's Carnival Development Corporation (CDC).
"I am hoping to go out there and do my best," Christopher commented, while adding that she will be competing with her 2017 song "Where all my good friends gone?". She placed third last year in the National Calypso Competition with that song.
She said she will be performing that song to promote unity in Nevis. She will face competition from countries across the region including Trinidad, St Lucia, St Maarten, Nevis and St Kitts.
Christopher said she is grateful to the CDC for providing her with the airline ticket to travel to Nevis, and also expressed gratitude to reigning Calypso Monarch Zamfir "Man Zangie" Adams for the assistance given to her.
Christopher won the National Queen of Calypso Competition this year with her song 'Everything Gone Up'. She did not make it into the National Calypso Finals this year, but is hoping to prove herself with a great performance in Nevis.