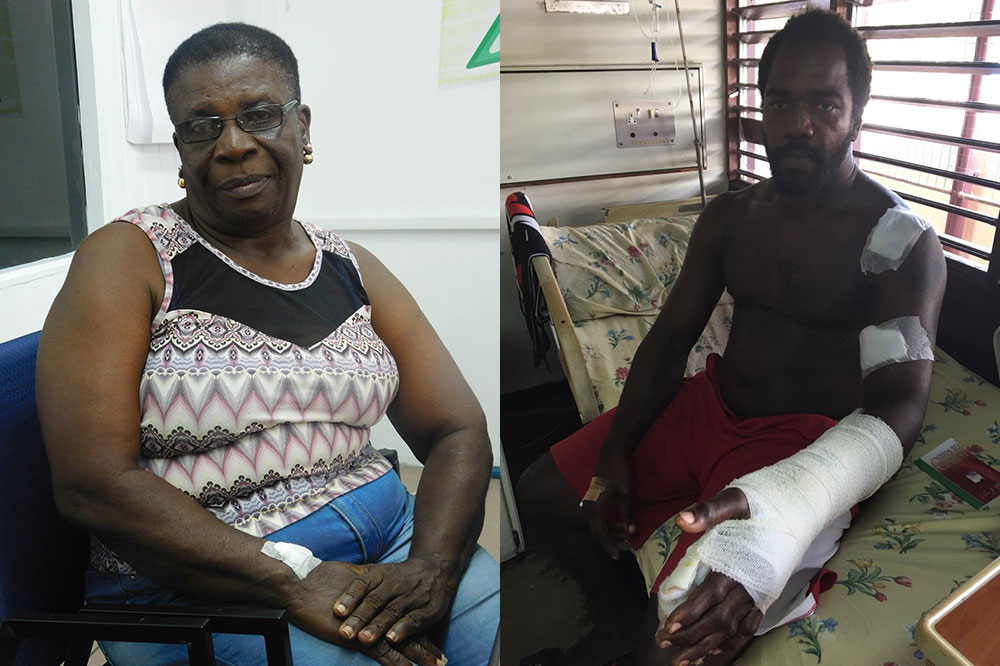 Mother, son injured in cutlass attack in Diamond
A Diamond resident had to have surgery on his left hand after being attacked by two men with cutlasses.
Sherwin Samuel told SEARCHLIGHT that he, along with his mother and girlfriend, were attacked on July 11 by two men at approximately 8:30 in the morning.
Samuel, who had surgery last Thursday, also received stitches on several chops about his left arm.
"To be honest, I can't say why they have to chop me like this, because I and them not at no war," the 36-year-old said, stating that he knows who his attackers were.
He said that his girlfriend ran to the clinic and returned with an ambulance for him and his mother, Luenda Samuel, who also had a chop wound on her right hand and a cut on her chest.
She said that she has been crying every day since the incident.
"From since the thing happen, it's like I aint dey in this world. To tell you the truth, I feel weak and bad," she said.
The matter was reported to the Stubbs Police Station.