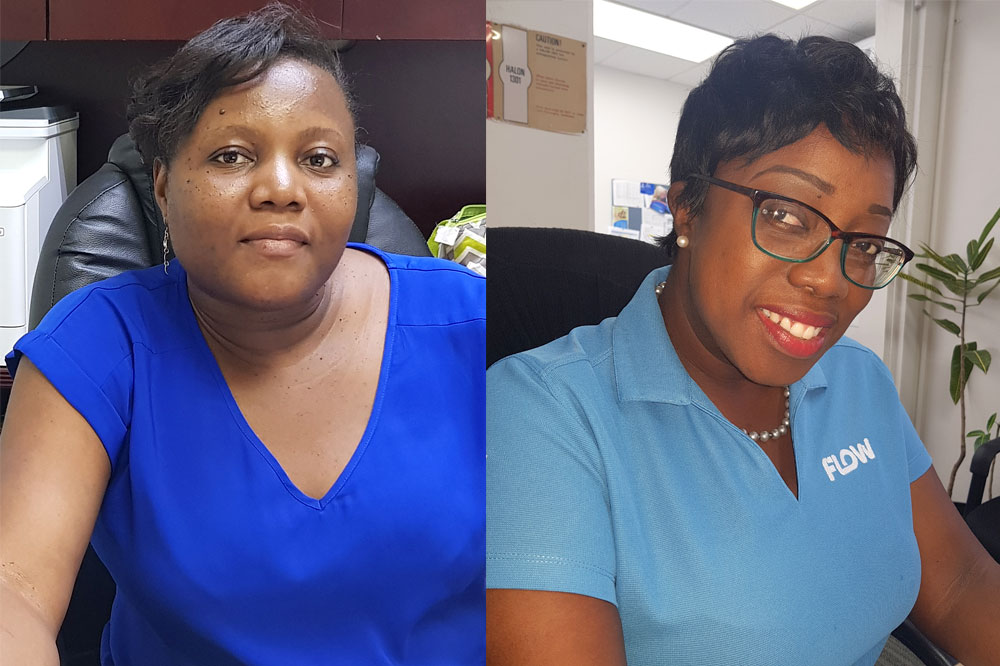 FLOW gets in gear for a blazing summer
Customers are in for a blazing summer with FLOW. This comes as the telecommunications provider recently launched its summer promotion, aptly dubbed 'Watch out Summer.'
The summer promotion, according to FLOW's Consumer Sales Manager, Andrea Liverpool, builds on the momentum of the carnival season and promises to have a lot to offer. She noted that the company will be placing more emphasis on rewarding its TV and broadband bundled customers along with its post-paid, and prepaid customers.
Liverpool stated that the FLOW family is cognizant that many customers are busy preparing for the upcoming school year. However, the summer promotion is designed in such a way to equip customers with all of their telecommunications needs so that they would be able to thoroughly enjoy the summer period. Rewards, she stated, can be redeemed when prepaid customers execute simple transactions, such as topping up $15 or more and they will be rewarded with cash, smartphones, credit, KFC meals, grocery vouchers, BeFit memberships, summer packs and more.
She also noted that prepaid customers can also take advantage of the FLOW smart pack, which, she says includes a smartphone, calling minutes, data, as well as a free Whatsapp offer only at $99. According to the Consumer Sales Manager, this makes for the perfect gift for the overachiever.
Highlighting the significance of the summer promotion, Liverpool also said that for the first time, the company will be offering double the minutes across network for its post-paid customers.
She noted that this is something that has never been embarked on, and highlighted that it is one of the many ways in which the team has listened to its loyal customers in order to cater to their needs.
When asked about the broadband and tv services, Liverpool said that customers can see the benefit with the price reduction when they bundle their services. This summer, when customers sign up for broadband and tv services, they can look forward to a complimentary gift that is perfect for the summer.
Meantime, FLOW's Marketing and Communications lead Nikala Williams said customers can expect another exciting promotion from FLOW. A promotion, she says, that will give customers even more value for their money and keep them engaged, with opportunities to get gifts and other rewards.
Noting that mobile customers are not the only patrons who will be reaping the benefits this summer, Williams stated that broadband and tv customers as well, are in for a treat.
When asked about other activities the company plans on embarking on during the summer, Williams made mention of the annual FLOW Internet Summer School, which is expected to commence on July 30. She said the programme has been a part of the company for over 15 years. Students ages 8-18 years get to participate in a free one-week programme, which covers introductory topics about the internet as well as website design and programming. 
She added that the programme has positively impacted the lives of many students, noting that over the years many high school and college graduates have shared how the FLOW Internet Summer School programme has influenced their academic performance in Information Technology, and has even motivated them to pursue a career in the field. Williams stated that it is a worthwhile investment in the nation's youth; an investment, she says, the company intends to continue for many years to come.
Meanwhile, she elaborated on other activities Vincentians can look forward to in the coming weeks. Williams said that the company's focus will be emphasized on community development activities which cushion the investment in education, such as the FLOW National Scholarship programme, Community Summer and Back to School Drive, FLOW Back to School fair where the teams will be providing school supplies, hair grooming, medical checks including eye, ear and nutrition checks.