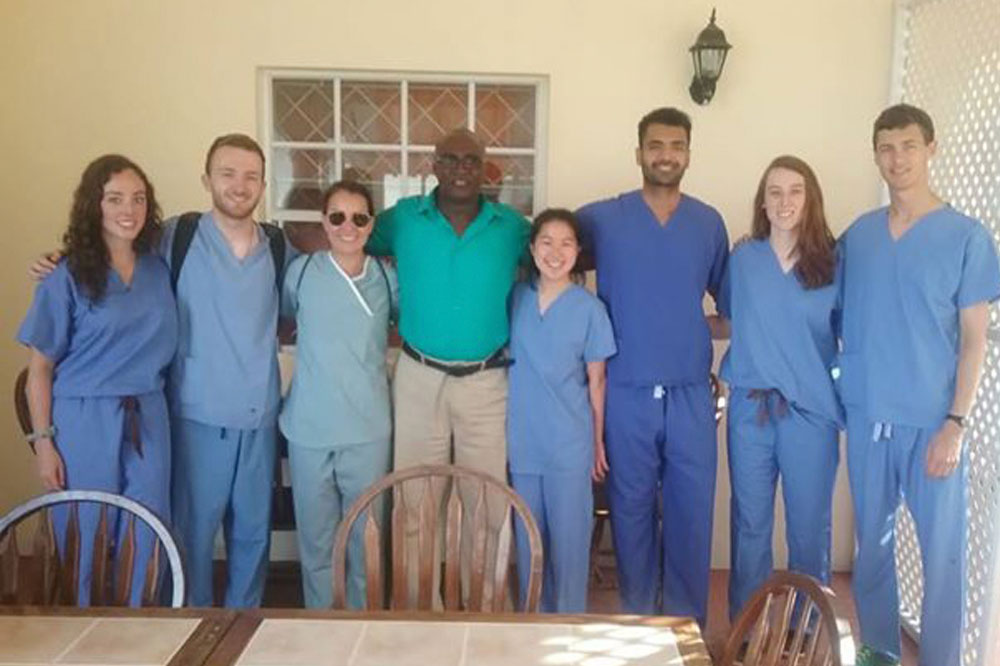 Dental students volunteer service in SVG
A group of final-year dental students studying at the University of Dublin, Ireland, have completed a period of dental elective volunteering in St. Vincent and the Grenadines (SVG), from July 15 – July 27.
The seven students of Canadian, Irish and Singaporean nationalities were assigned to dental clinics at Stubbs, Calliaqua and Buccament where they gained hands-on experience performing extractions, fillings and other dental procedures, under the direction of local dentists in these clinics.
Arrangements for these students to do their elective in SVG were undertaken by the Medical Relief Association Inc., a local not-for-profit organization which has been arranging electives since 2013 for dental students attending the University of Dublin Ireland, and Dundee University.