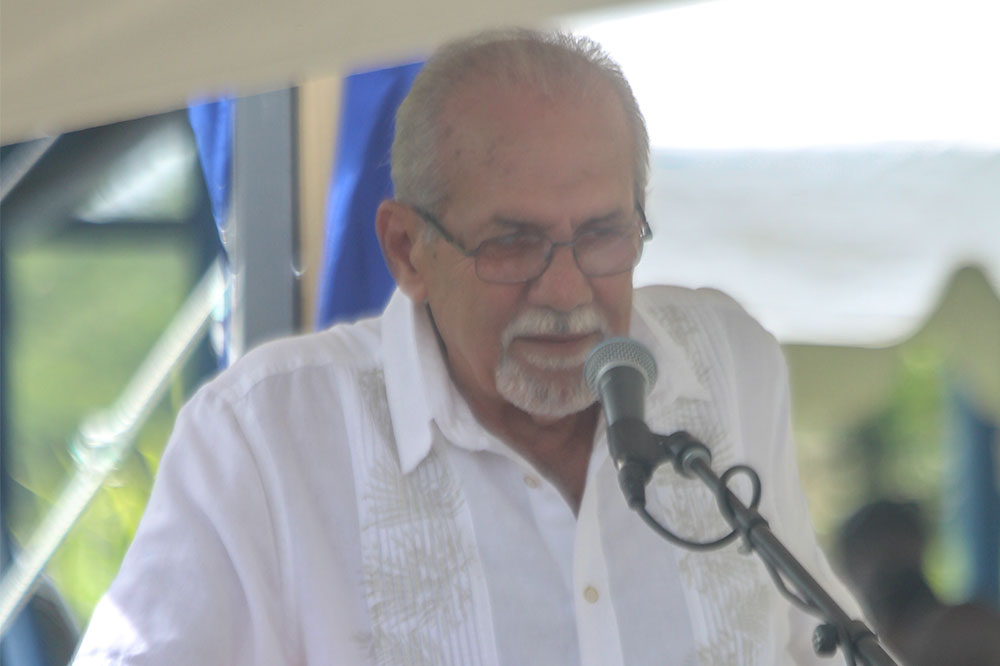 Transport Minister defends renaming of South Leeward Highway
Minister of Transport and Works Julian Francis said last week that many roads in St Vincent and the Grenadines (SVG) have been named after locals and local politicians, but persons seem to not be aware of this.
And, according to Francis, because of the lack of awareness, the government's decision to rename the South Leeward Highway, the Nelson Mandela Highway, has been met with harsh criticism by some persons.
The highway was officially renamed last week Thursday, July 19, during a ceremony at the Chauncey bus stop. During his address, Francis said some persons opined that the highway should have been named after Joseph Chatoyer, our only named National Hero, but in his opinion, this piece of road is too small to be named after Chatoyer.
He said the highway, which stretches from the gas station in Pembroke to the corner at the Milton Cato Memorial Hospital (MCMH), is just five miles of road, making up approximately one per cent of all the paved roads in the country.
He added also, that the Central Leeward Highway's official name is the Edmund Joachim Highway, while the North Leeward Highway is the Sam Slater Highway, and the road from Rabacca going northwards is the Ivy Joshua Highway. The Windward Highway is officially called the Ebenezer Highway.
Francis said that nobody seems to remember these things, but the names are on record.
Going further, the Minister of Works revealed that on August 1 this year, Emancipation Day, a national event at Rabacca will see the Rabacca National Park renamed after Joseph Chatoyer.
The minister said that persons who object to the naming of the road after Nelson Mandela, must realize that Mandela is one of the three most acclaimed men of African descent, right alongside Martin Luther King (Jr) and Marcus Garvey.
"…and we are proud as the government of St Vincent and the Grenadines to be associated with an event like this, to name the South Leeward Highway after Nelson Mandela.
"The renaming is not an isolated event, as numerous places in the world have been named after Nelson Mandela," stressed Francis who added that a 2013 list shows 54 roads, 28 schools, 19 accommodations, 11 parks, eight colleges, seven community facilities, six shops, five businesses, and four hotels were named after Mandela, among many other places and things.
"…we have great plans. So why shouldn't we be joining with the masses all over the world to name something after this international icon? Why should we be having an objection to that?" questioned Francis, adding that as a small nation we have big aims, big plans and big projections, one of them being, to contest very soon a position on the UN Security Council.
He added that the communities through which the highway passes are progressive areas and "I see absolutely no reason why anyone should object. We will get other places named soon."