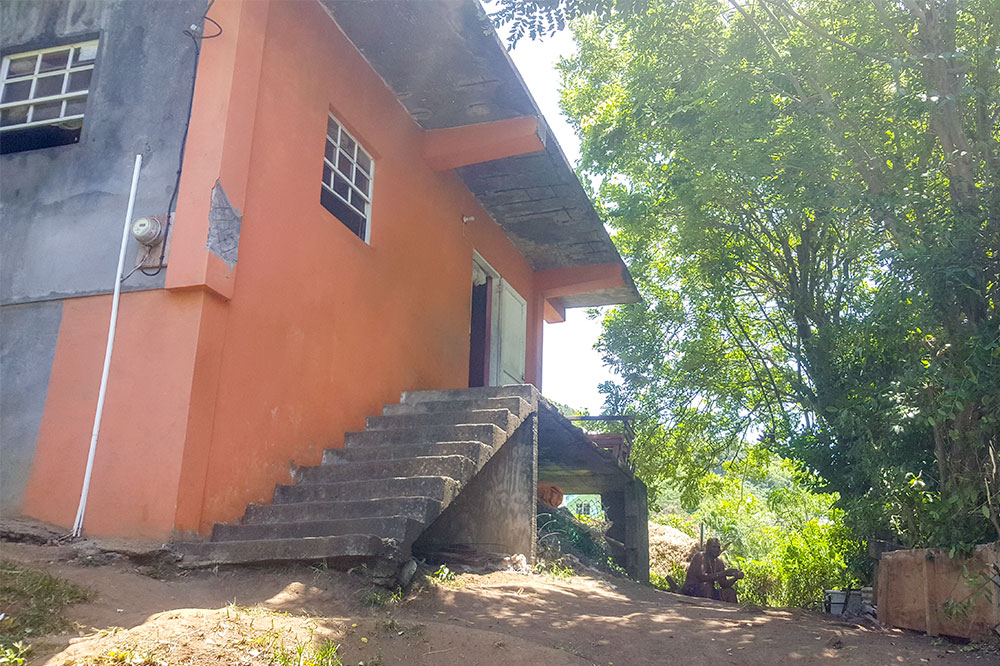 Stolen belt at centre of spate of violence in Diamond?
A beating that was administered to a young man, recorded and placed on Facebook, is said to be the cause of an ongoing feud in Diamond that has so far left about six persons injured.
The beating was administered a few weeks ago, allegedly over a stolen belt.
On Thursday, July 13, at about 8 p.m., two men were shot while at the home of 42-year-old Kenneth "Bullo" Barzie in Diamond.
According to reports, three men entered Barzie's yard with guns and shot Kendy Falby, a 23-year-old labourer of Stubbs and Leonard Roberts, a 23-year-old labourer of Diamond.
Falby received gunshot injuries to the left side of his abdomen and left thigh, while Roberts was shot on his right thigh. The two were rushed to the Milton Cato Memorial Hospital (MCMH).
Speaking to SEARCHLIGHT on Monday from his home in Diamond, Barzie said that one of the gunmen pointed his weapon at him and his reaction was to put his hand in the air and comment that he had nothing to do with what was happening.
Barzie said that a few weeks ago, a known drunk in the area stole a belt and sold it to someone and that person gave the belt to his son. He said that the "son" was walking in the road and was approached by a man who claimed to be the owner of the belt and demanded it be returned to him.
The man refused to give up the belt and as a result received a severe beating that was recorded, posted on Facebook and went viral.
The man who received the beating is said to have retaliated a few days later, and since then it has been a back and forth affair. One man was struck in his head with a piece of pipe and is still hospitalized, while reports are that two persons were chopped, a woman struck with a cutlass and a man beaten with steel pipes.
Barzie, a chauffeur, thinks this latest shooting is also a result of the ongoing dispute and he is disturbed about the turn of events over a simple thing like a stolen belt.
He said that Falby and Roberts were in his yard cooking when they were shot, and he was inside his house.
"Me nah really feel too please about this, because me coulda get dead and me get shoot ah road already," Barzie commented.
Barzie and nine others were shot on October 14, 2017 at Diamond. In that incident, gunmen entered the Road Side Bar and opened fire. The mass shooting resulted in the death of Gregory "Woody" Abraham, and Barzie said in that incident he was shot three times. He lives directly opposite the Road Side Bar.
"Me nah trouble people. Me is a man don't make no trouble, me don't uphold trouble," stressed Barzie who added that he thinks this situation could have been avoided.