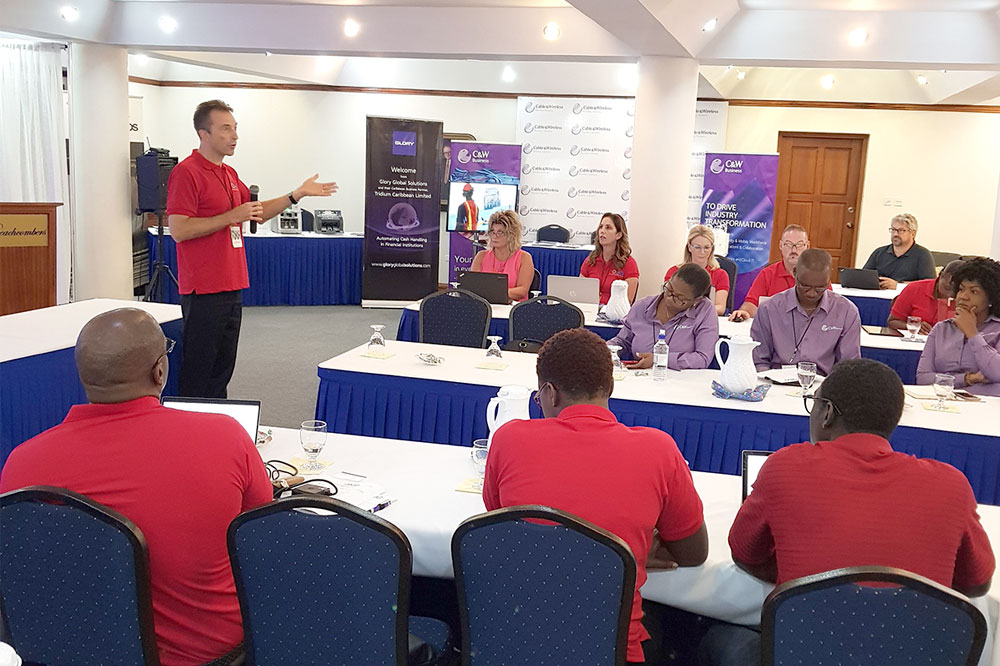 C&W Business participates in annual CBUG Conference
Bankers across the region are now equipped with more sophisticated telecommunications tools to assist in the development of the Caribbean's financial sector, thanks to telecommunications provider Flow, and its business solutions team's participation in the annual Caribbean Bankers Users Group (CBUG) conference held June 20 – 22 at the Beachcombers Hotel.
The conference, which was hosted by the Bank of St. Vincent and the Grenadines (BOSVG), saw regional finance professionals discussing challenges faced in the banking sector and identifying solutions. The event featured presentations from local and regional representatives of FLOW, who showcased the company's product suite and services, including the superior cloud services solutions.
In assessing the conference's outcome, Country Manager Wayne Hull said the company is fully prepared to support financial institutions in transforming their business with advanced technology through its products and services.
Hull deemed the conference a huge success, as participants received first-hand accounts from customers about how the Cable & Wireless Business Solutions has transformed their business. He said this has resulted in positive feedback, and the opportunities that lie in the pipelines appear promising.
Head of Corporate Sales, Garcia Cato noted that apart from the networking opportunities, the conference offered regional employees of the company the chance to meet customers directly and discuss how FLOW/Cable and Wireless Business Solutions can improve their businesses continuity in the digital age. She added that it was also a good opportunity for the team to get an insight of some of the businesses long term plans, as well as some of the challenges they currently experience.