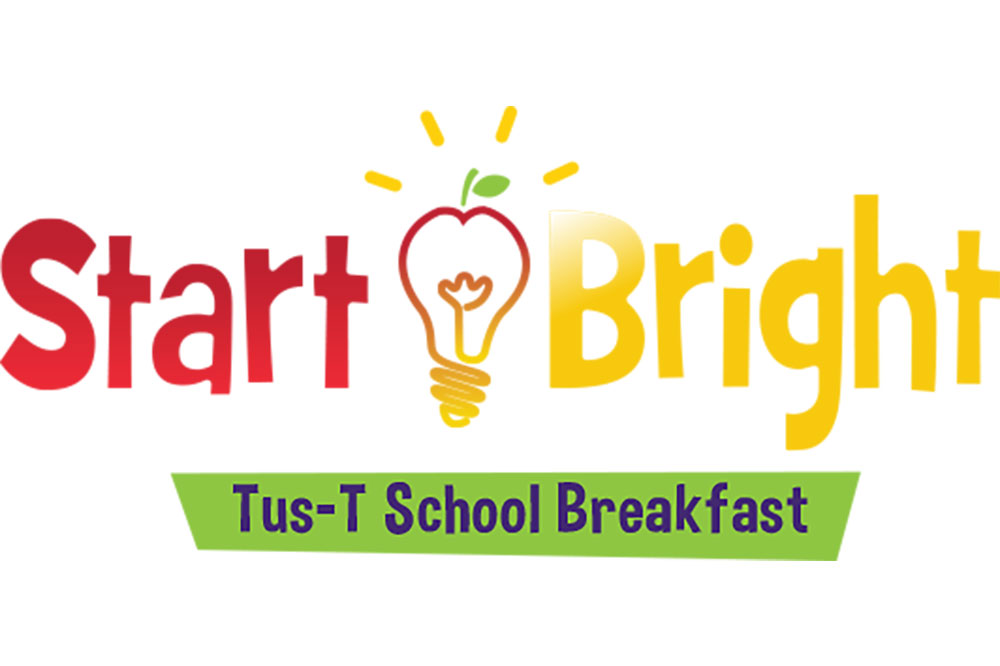 Over 100 thousand meals served in Start Bright Tus-T Water school breakfast initiative
THE START BRIGHT Tus-T Water school breakfast initiative programme has now served over 100 thousand meals to Vincentian students, the milestone having been achieved during the 2017/2018 school year.
The programme, which provides free nutritious school breakfasts in schools throughout St Vincent and the Grenadines (SVG), commenced its pilot programme during the 2015/2016 school year. Between then and now, Start Bright has provided 105 thousand breakfasts to 75 schools in all 11 school districts throughout SVG.
The programme has had a tremendous impact on the lives of those children who are participating.
"Tus-T water has enabled the students at my school to begin their day on the right foot, with a warm, healthy breakfast," headteacher of the Kingstown Government School, Thedica Jones noted.
According to Natasha Nero, headteacher of the Owia Government School, the Start Bright Programme benefits the children of Point who arrive at school so early it means that they had breakfast very early or none at all.
"…Supplying breakfast makes them more alert and ready for the day's work as research has shown that breakfast is the most important meal of the day," Nero said.
Principal of the Bequia Community High School Dahlia Hanson-Ollivierre shares similar sentiments noting that:"Many of our students come from homes that are experiencing financial difficulties, the Start Bright Breakfast Programme helps us to ensure that these students start the day with a meal." Start Bright, through Tus-T water provides meals
for over 400 children throughout every school district in SVG. However, data indicate that over 700 children benefi t from the programme, as those participating usually share their breakfast with a sibling or friend. According to founder and CEO of Tus-T Dwight Hillocks,"There are no boundaries to hunger. It affects many children. That's why the Start Bright Free School Breakfast Programme reaches out to 75 of the 101 primary and secondary schools, throughout the multi-island state."
Hillocks notes that despite the numerous challenges, Tus-T water has been able to sustain the Start Bright programme and aims to add more children in existing schools and is entertaining the possibility of adding some, if not all of the other schools that are on their waiting list. Hillocks hopes to serve a similar number of meals during the next school year 2018/2019, thereby doubling its efforts and impact in a shorter time frame.
The two week menu cycle includes 10 menus sanctioned by the Ministry of Health. The menus are designed to help the children with their basic nutrition needs.
The purchase of one bottle of Tus-T water a day can help keep hunger away and increase the number of beneficiaries on the Start Bright programme. Hillocks is urging local households to commit to purchasing the Tus-T water brand and contribute to improving the lives of more Vincentians.