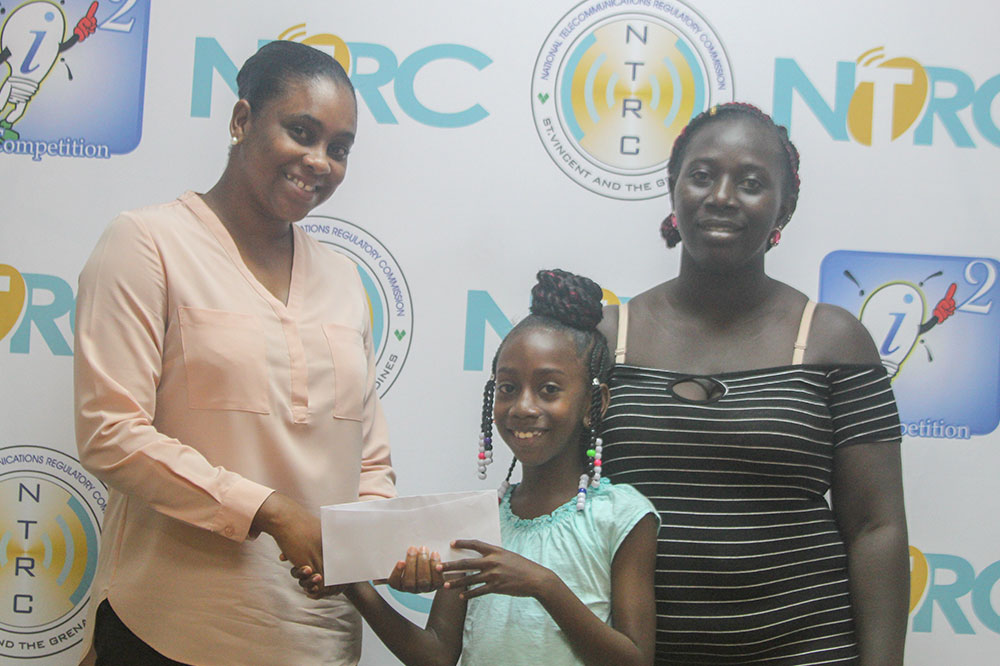 NTRC offering back to school bursaries to two students
The National Telecommunications Regulatory Commission (NTRC) continues to play its part in educating the nation's children, and as a result is once again providing two students with back to school bursaries.
Last Friday, Janiha Shallow and her daughter Latanya Shallow of Diamonds Village were the proud recipients of one of these bursaries. The handing over ceremony took place at the NTRC's base which is located on the second floor of the National Insurance Services (NIS) building on Upper Bay Street.
"Thank you for your help," was the way in which Latanya reacted to Consumer and Public Relations Manager at the NTRC Keisha Gurley when she presented her with the bursary.
The eight-year-old mathematics lover will be moving on to grade four at the Diamonds Government School and her mother said she is grateful for the help as she is a single parent.
"She came fifth in her exams. I feel great because it is big help out for me," Janiha commented after stating that the money will be used for books, uniforms and school supplies.
Explaining how a person is selected for a bursary, Gurley said the NTRC sends requests for candidates to schools in the rural areas and the Grenadines and a committee set up by the NTRC makes the selections based on the responses.
She noted that this is the second year the NTRC is presenting bursaries and this year, like last year, two students will benefit.