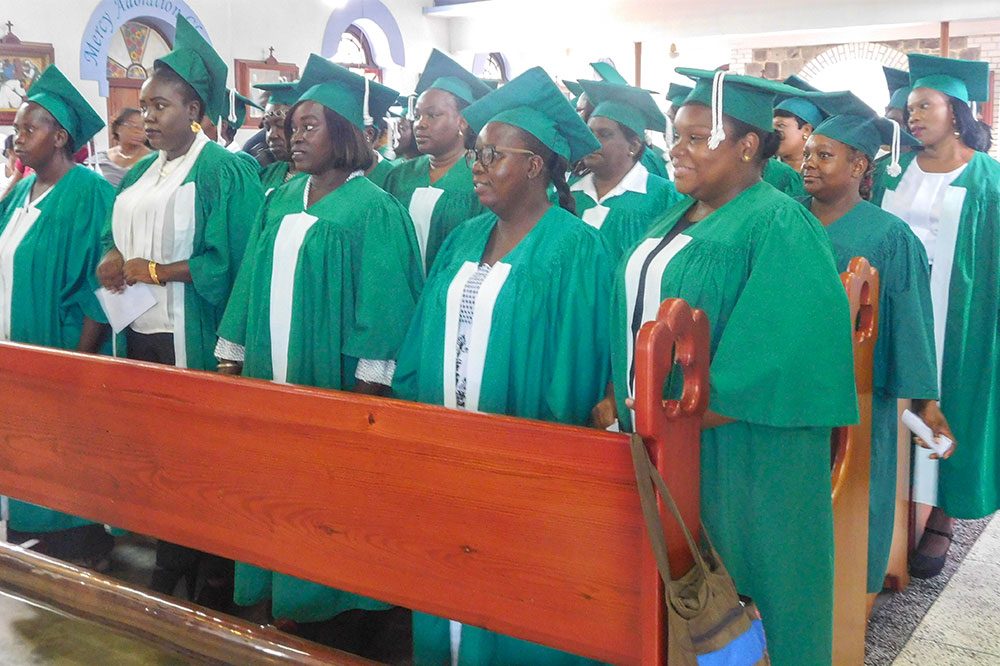 Home helpers urged to do honest work for an honest day's pay
Frederick Stephenson, the Minister of National Mobilisation is calling on home helpers to "do honest work for an honest day's pay."
Stephenson was speaking at a graduation ceremony last Friday for a new batch of 'home helpers for the elderly' when he made the declaration.
"We have some home helpers now who seem to have forgotten the training that they have received and some of them do not take the care that they started with," the minister said. "They don't go to work on time, some of them don't turn up at all, some of them borrow money from people they help and don't pay back, some of them have become evil."
And Stephenson encouraged the graduating class to steer away from this behaviour and remember the training that they were given. He told graduands that they too will become elderly and would want persons to treat them well.
"Taking care of the children, taking care of the elderly and taking care of the persons with disabilities among us is a hallmark of a good government.
And the government is not the Prime Minister and the Cabinet. The government is the people who were called upon to do the job that they get paid to do," he said.
Nerissa Gittens-McMillan, the permanent secretary said that the home-help for the elderly programme began in 2001with the objective of giving care to those who could not care for themselves due to old age.
She also said that the training provides participants with the knowledge, skills and a hands-on approach required to competently care for an older adult.
The trainer for this year's graduating class was Sylvia Gould, the chief executive officer of the SVG School of Continuing Education.
Gould, in her overview of the training, said that the workshop ran for two weeks. Training included nine days of classroom sessions comprising theory and practical instruction, while one day was dedicated to a clinical attachment at a nursing home for participants to gain hands-on experience.
The consultant reminded participants to be ethical, confidential and honest when carrying out their duties.
"You have expressed a desire to care for older persons. You have been trained. What are you going to do now?" she asked. "Please remember that when you are caring for older persons, the next older person is yourself.
And for those of you who are a little younger, the next older person might be your mother or father. How do you want to have them cared for?"
Thirty-five persons graduated from this year's 'Home-help for the Elderly' programme.