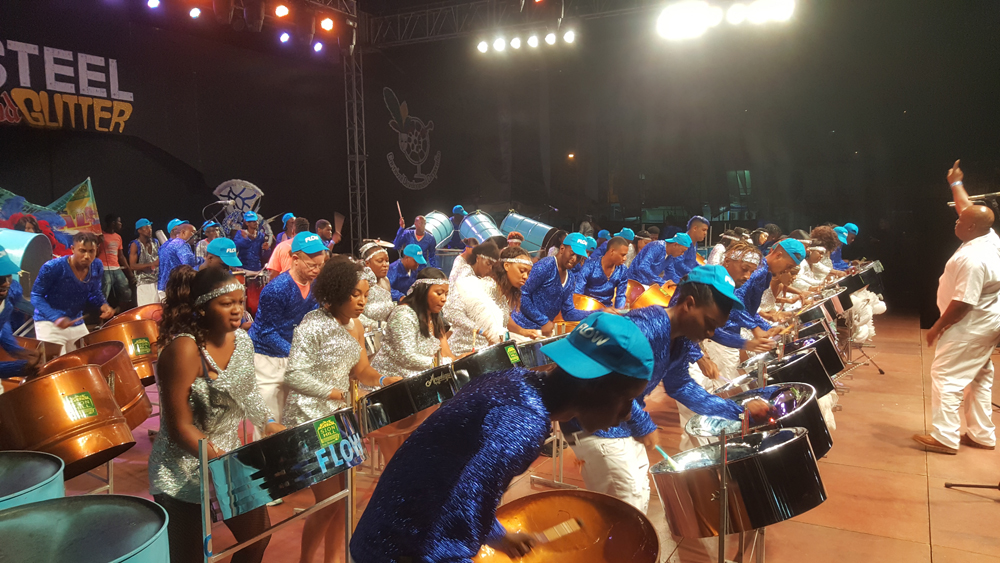 Sion Hill crowned new Panorama Champions in SVG
Players from the Flow Sion Hill Euphonium Steel Orchestra beat their pans into the top spot of the 2018 Senior Panorama competition on Thursday July 5, during the annual Steel and Glitter Show.
Sion Hill, second last year, dethroned the Hennessy Starlift Steel Orchestra who were trying to claim their 23rd Panorama title.
Starlift placed second.
Captained by Tilal Webb, Sion Hill gave a rendition of 'Carnival' by Winston Soso while Starlift performed 'Behaving the Worse' by Gamal 'Skinny Fabulous' Doyle.
Starlift's captain is Roddy Dowers.In third place were the Ebony Pan Jammers who performed Delroy 'Fireman' Hooper's 'Unruly'. They had as their captain Timron Guy.
The competition, which took place at the Victoria Park also saw performances from South East Steel Orchestra (Vincy Spree by Winston Soso), Symphonix Steel Orchestra (Love of Pan by Rodney Small and Hance John), National Properties Limited Epic Steel Orchestra (Wake up the Party by Scorcher), Genesis Steel Orchestra (Woman Gone Woman Dey by Sir D) and Elite Steel Orchestra (Cora by Alston 'Becket' Cyrus).