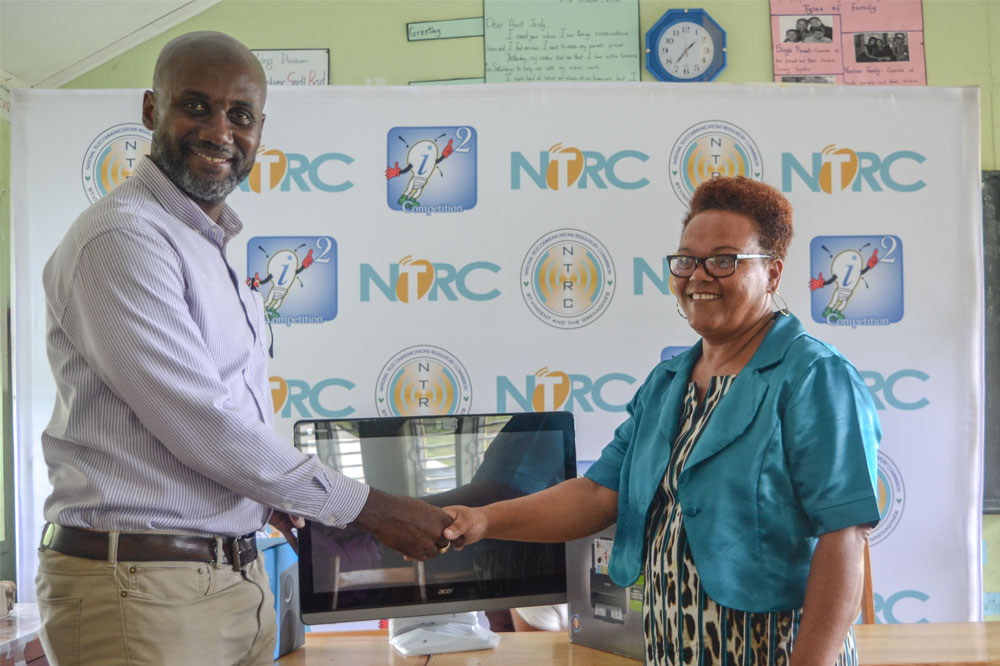 NTRC donates over EC$10,000 worth of ICT equipment to CPS
Kathleen Boyea, the headteacher of the Colonaire Primary School has thanked the National Telecommunications Regulatory Commission (NTRC) for their donation of over EC$10,000 worth of Information Communication Technology (ICT) equipment.
The school received five Acer Chrome based desktop computers, a scanner and a speaker. The computers and other equipment were handed over on Tuesday by Apollo Knights, director of the NTRC and Kyron Duncan, administrator of the Universal Service Fund (USF) at the NTRC.
"I am happy because we are going to use them in an interactive learning process. This is a big boost for the school," Boyea said while adding that the school only had one computer before this donation.
The donation is part of the NTRC's mission to place computers in several local primary schools. Apart from the hardware, the donation includes a subscription to Google Classroom, a free learning management system developed by Google for schools that aims to simplify creating, distributing and grading assignments in a paperless way.
Google Classroom will also assist teachers in the integration of ICT into the existing curriculum by providing a host of free applications to assist the teachers and students in carrying out their day to day activities. Training in the use of Google Classroom is also being provided.
Other schools to have received donations include the Calliaqua Anglican School and the Fitz Hughes Government School.