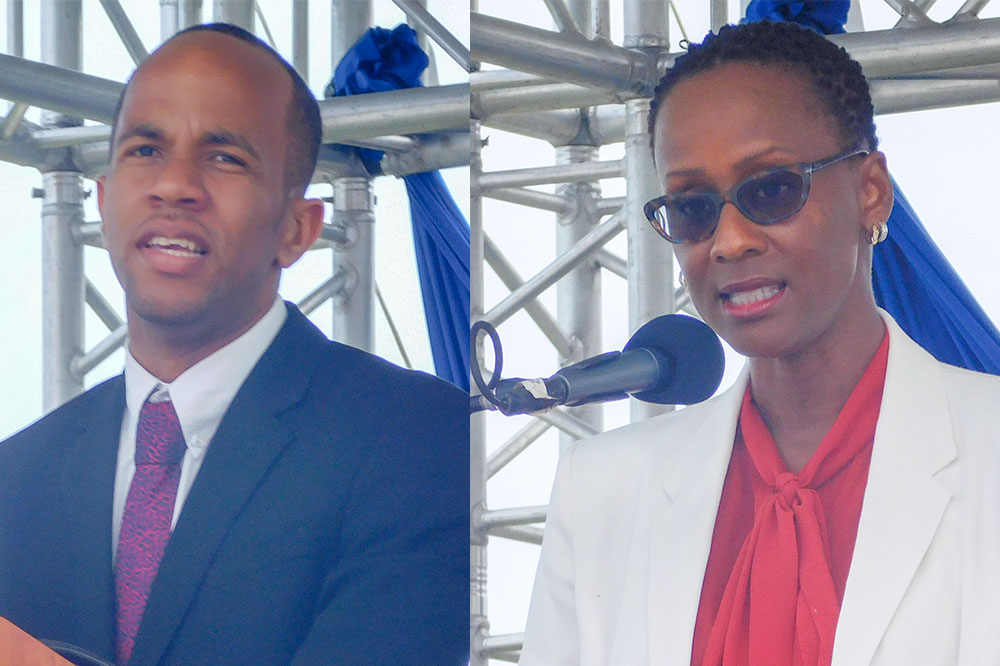 More affordable kidney disease treatment available with opening of MMDC – Health minister
The Modern Medical and Diagnostic Centre (MMDC) will be the first public facility in St Vincent and the Grenadines (SVG) to provide haemodialysis treatments to patients suffering with kidney problems.
The centre, which is located in Georgetown, was officially opened on Monday.
"This is no doubt good news for Vincentians who need this type of treatment, and who would otherwise have a hard time affording it in the private sector. The cost of haemodialysis to an individual varies between $30,000 and $72,000 per year," Luke Browne, the health minister said.
Browne said that 53 people died as a result of kidney disease in 2015 and 2016.
He also said that it was possible for persons with kidney disease to live "a relatively normal life" if appropriate treatment is available and affordable.
"One of the government's goals is to prevent avoidable deaths by improving the quality of healthcare in SVG," the health minister said. "The Modern Medical and Diagnostic Centre helps the state to achieve this goal. We want persons with kidney disease and other health conditions to be able to access the services they need to live as normal a life as possible."
Dr Simone Keizer-Beache, the chief medical officer said that the Modern Medical and Diagnostic Centre also has a full chemotherapeutic unit where cancer patients can receive treatment.
The chief medical officer also listed several procedures that are available at the centre, including care for eye or bowel conditions and ambulatory surgical procedures which do not require the patient to stay overnight.
"Our operating theatre however also has the capacity to do major emergency surgery if necessary as the operating theatre is supported by a four-bed ICU (Intensive Care Unit) with a surge capacity of six and a four-bed recovery room also with a surge capacity of six," she explained.
Keizer-Beache added that other specialist outpatient care includes internal medicine, general surgery, obstetrics and gynaecology, including family planning services as well as nutritional services, foot care and urological care for the bladder and the prostate.
She also highlighted that there are plans for a range of other services to be offered in the future.
"We intend to add mobile mammography services, an expansion of the range of ambulatory services, a second site for our herberprot -p (drug for persons with diabetic foot ulcers) administration for patients with leg ulcers and an expansion of our diagnostic services," the chief medical officer said.
The Modern Medical and Diagnostic Centre is one part of what is known as the Georgetown Medical Complex which also includes the Georgetown Smart Hospital and the Georgetown District Clinic.
The Accident and Emergency unit, the laboratory, X-ray department and the pharmacy at the centre have been fully operational since Tuesday, following Monday's official opening ceremony.