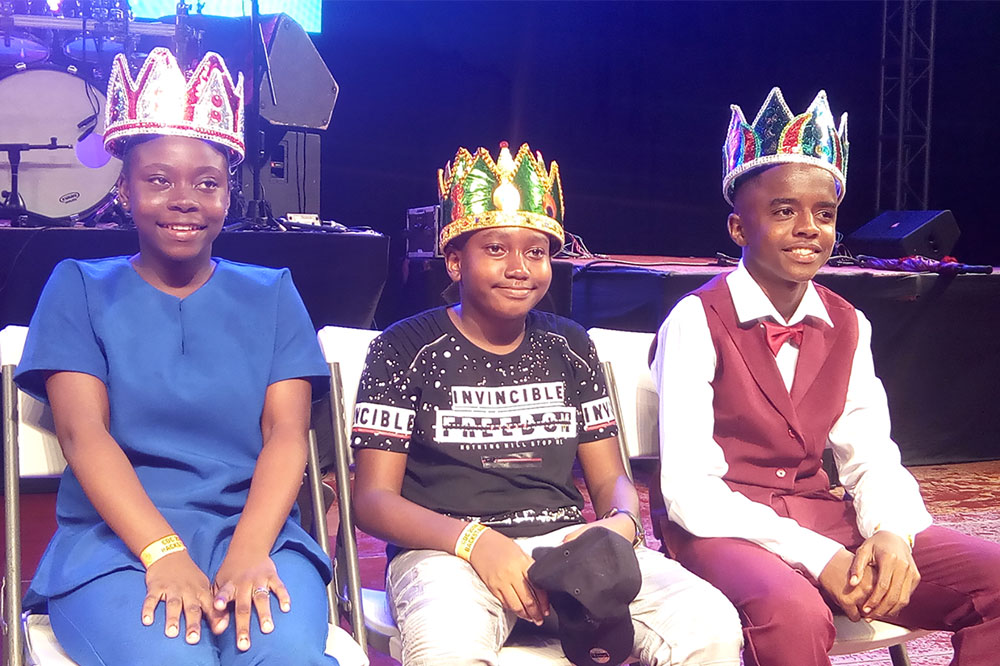 'Lil Kris' adds another win to his record
Very few things could have stopped Kristian 'Lil Kris' Christopher from once again dominating the primary school component of the Junior Calypso Competition.
The Layou Government School student won his fourth crown on Tuesday at Carnival City, Victoria Park with 'Oh What a Tangled Web', a song written by his father Wallace Christopher.
"I feel great," Lil Kris nonchalantly commented, his words not reflecting his demeanour.
He said he has been performing in the competition since he was six years old and he is now 10 and in Grade five.
Lil Kris, who on several occasions has been flanked on the podium by his sister Kristiana 'Singing Kristy' Christopher, said he did not feel bad that his sister was not alongside him this time around.
Always a dominant force in the competition, Singing Kristy did not place this year in the secondary school category of the competition.
"I ain't feel no how," said the youngster who added, "I won't laugh at her."
Second in this competition was Danique 'Sweet Dazell' Edwards of the Greiggs Government School with 'AIA is Good' while third went to Matthew John of the Stubbs Government School with 'Welcome to AIA'.
The other competitors were Kailey 'Singing Kiki' Cyrus of the CW Prescod Primary School with 'Discipline', Daniella Hinson of the New Prospect Primary School with 'In These Times', Alexio 'XIO' Edwards of the Gomea Methodist School with 'Youth Wake Up', Tevanja 'Lil Jay' Joseph of the Sandy Bay Primary School with 'I Cannot Be You' and Fidel Cyrus of the Kingstown Anglican School with 'Way Daddy Dey'.