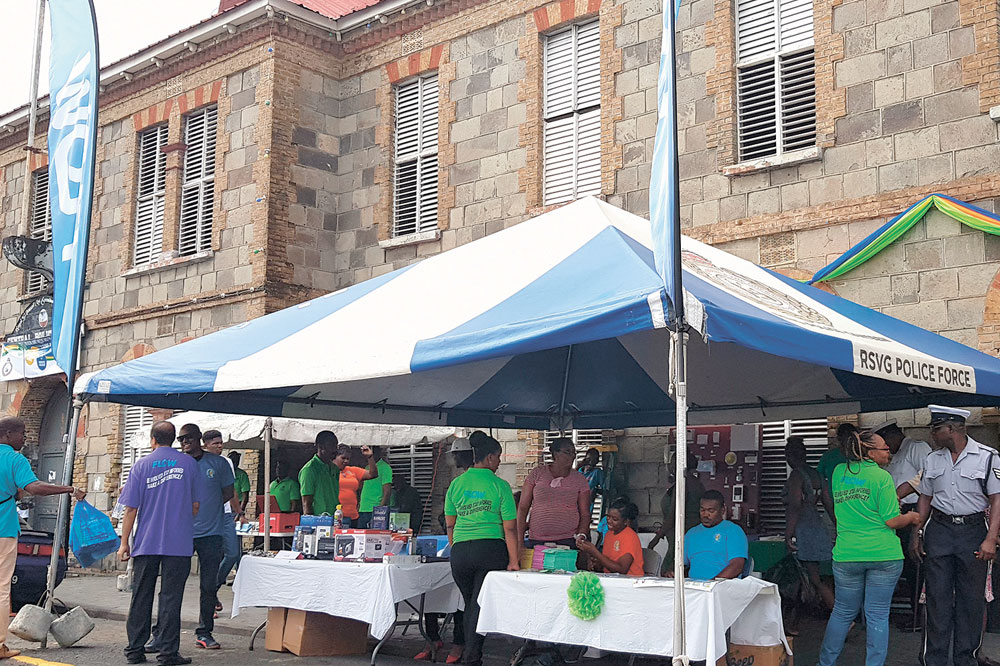 Flow teams up with police force in annual crime prevention exhibition
FLOW teamed up with The Royal St Vincent and the Grenadines Police Force (RSVGPF) as the latter held its annual crime prevention exhibition last Friday to sensitize the public about personal safety and property protection.
The exhibition was held outside of the police headquarters in Kingstown and featured a suite of booths showcasing the work and functions of the departments within the force as well as security tools offered by various entities in the private sector.
Assistant Superintendent of Police, Hesron Ballantyne said the exhibition gives the force another opportunity to engage all Vincentians, not just carnival revelers, on proper safety and protection measures in an effort to stay ahead of the criminals. The public was also educated on the differences between genuine and counterfeit notes.
ASP Ballantyne further stressed that safety is an issue of concern during the festive times and further expressed gratitude to telecommunications company Flow for its support for over five years now.
Ballantyne stressed that Flow's support illustrates the consciousness of what is happening in the country where crime is concerned and shows that they are fully onboard in the police's efforts to being proactive in solving crimes.
This year's exhibition was held under the theme "Be involved, stay informed, make a difference."