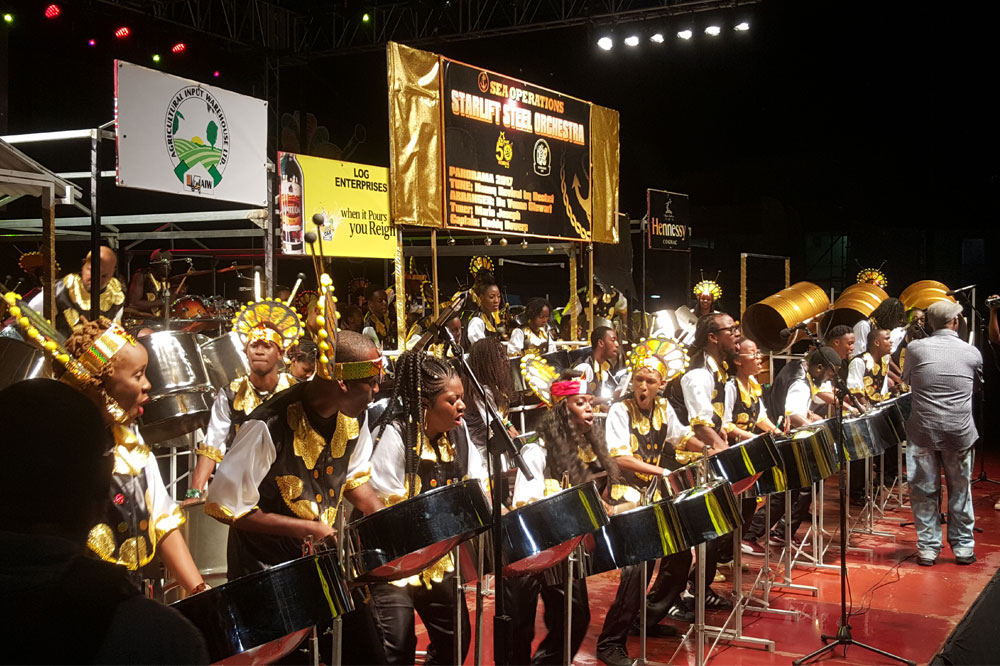 Starlift to try to claim 23rd Panorama title Thursday
On Thursday July 5, the Starlift Steel Orchestra will try to claim their 23rd Panorama title during the Steel and Glitter Show.
The competition takes place at the Victoria Park and will see Starlift going up against seven other bands – Sion Hill Euphonium Steel Orchestra, South East Steel Orchestra, Symphonix Steel Orchestra, Epic Steel Orchestra, Ebony Steel Orchestra, Genesis Steel Orchestra and Elite Steel Orchestra.
Ebony and Epic are newcomers to the competition.
Starlift won last year with an energetic performance of Alston 'Becket' Cyrus's 'Narnie Revival'. They beat 2016 winner Sion Hill Euphonium into second place. Sion Hill did Alston 'Becket' Cyrus's 'Horn Fuh Dem'. South East was third with 'Pan Jam' from the band X-A-Dus while fourth was the Symphonix Steel Orchestra with Poorsah's, 'Hairy Bank'. Elite was fifth with Johnny Rebel and Blaksand's 'Come Follow Me'.
Thursday's competition begins at 8 p.m.