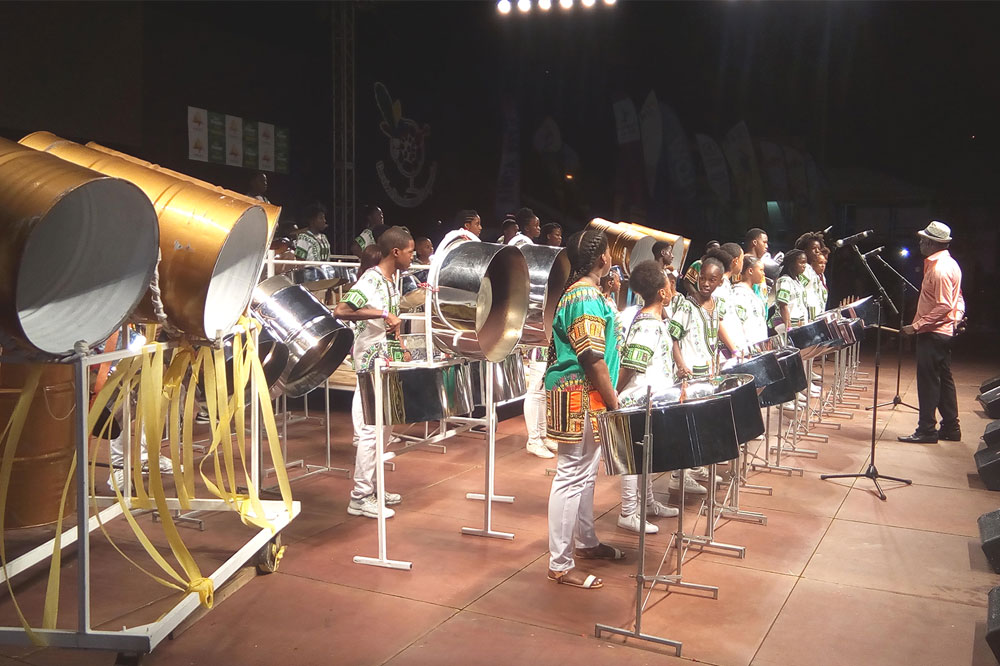 Starlift back on top
Starlift Steel Orchestra is where it wants to be, having moved back to first place in the Junior Panorama competition, community bands category.
"Happy, I am happy for the kids as you can see they're celebrating," band leader Kingsley 'Hero' Roberts told SEARCHLIGHT minutes after the master of ceremonies announced the results at Victoria Park on Monday night.
Playing 'Cardo' from Alston 'Becket' Cyrus, Starlift, which placed second last year and first in 2016, 2015, 2014 and 2013, amassed 261 points. Mario Joseph is the band's tuner while band captain is Keijah DeFreitas.
"We have the most wins right now; I can't think of the numbers, but we have the most wins in terms of junior and senior panorama," Roberts said.
The band is made up of 45 members and started preparing late February.
Roberts said he is proud of his players.
"Discipline is the recipe for success," he emphasized.
In second place was the Sion Hill Euphonium Steel Orchestra with 244 points. They played Asterix's 'Disco Ivy' under the leadership of arranger Tilal Webb. Their tuner was Sherwin Pierre and the band's captain is Jayanne Allen. They had 65 players and placed first in 2016.
In third place was Syphomnix Steel Orchestra with 243 points. They did 'Long To See Town' by Touch with 30 members and Jomoro Francis as their band leader. Their tuner is also Sherwin Pierre.
The other band in the competition was Union Island Combined. They placed Brother Ebony's 'Nothing at all'. Desmond 'Ping' Providence is the arranger and Clinton 'T-Man' James, the tuner.