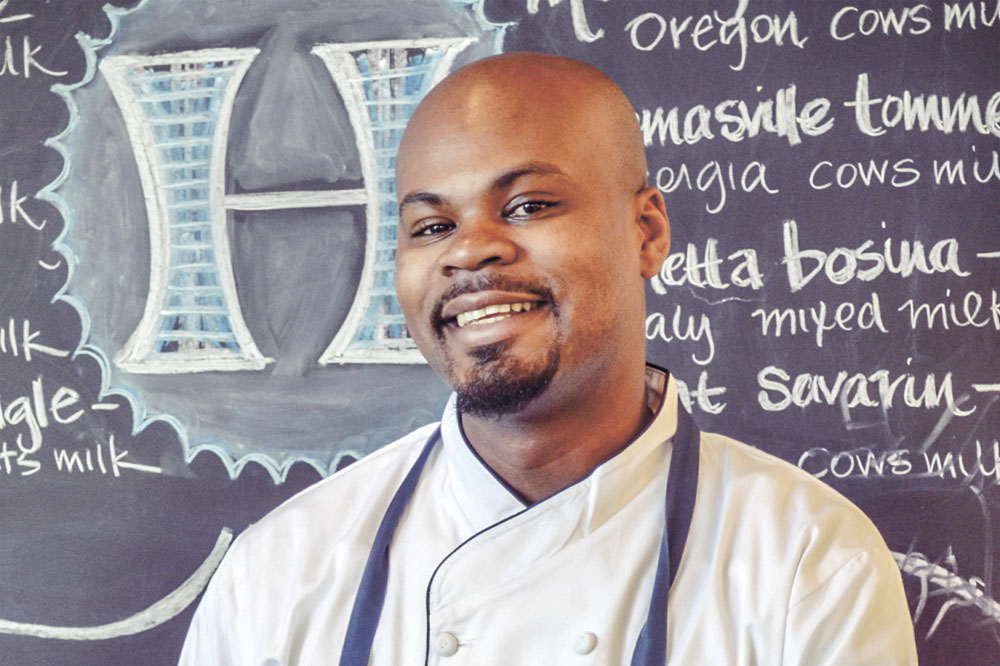 Vincentian executive chef pays tribute to his grandmother
Vincentian Kamal Rose, a professional chef, is making waves at the Harlan Publick in Norwalk, Connecticut.
Harlan Publick is described as a restaurant that serves creative American comfort food in a rustic, industrial-chic space with comfy outdoor seating.
It is owned by chef Stephen Lewandowski and Rose is the establishment's executive chef.
He was recently featured by a publication called "The Beat".
Rose began working on the restaurant scene in the United States at 17, when he was the youngest protégé at the Tribeca Grill in New York City.
From there, Rose worked his way through the cooking scene in the US and after hard work and school, he is now one of the most recognized chefs in his area of Connecticut.
Rose is the grandson of Germaine "Granny" Rose who recently passed away.
In his "The Beat" interview, he said that his love of cooking was piqued by being around his grandmother as a boy. He said that at the early age of nine, he would witness his grandmother cooking and took an interest.
"Granny would be in the kitchen, baking breads and bread puddings, making callaloo soups with crab dumplings and collard greens, curried goat roti…and I'd be there watching her, wanting to cook, too. Sometimes she'd try to kick me out of the kitchen. 'Don't you want to go outside and play?' she'd ask me," Rose told "The Beat".
He said he would also watch the Discovery Channel's programme, "Great Chefs of the World" and realized that cooking was a profession.
In 1999, Rose moved to Brooklyn to live with his mother and later, as part of a special school sponsored programme he was given the opportunity for a culinary externship that landed him in the kitchen at Drew Nieporent's Tribeca Grill, under the guidance of executive chef Stephen Lewandowski.
Today, nearly 20 years later, Lewandowski is the owner of the successful restaurant trio of Harlan Social in Stamford, Harlan Haus in downtown Bridgeport, and Harlan Publick.
Chef Rose has been overseeing the operations at Harlan Publick since 2016. He said one of his most memorable gigs was cooking for a private suite for the New York Jets at MetLife Stadium.
"Sure, I miss the days when Drew would say, 'Hey, let's go to this premiere!' And I could walk down the street and see Jay-Z, but the lifestyle is the trade-off. I just love cooking. There's nothing I'd rather do," Chef Rose told "The Beat".
In the interview, he thanked Granny Rose whom he said instilled in him the inspiration that ultimately pushed him to the top of the culinary field in one of the greatest cities in the world.