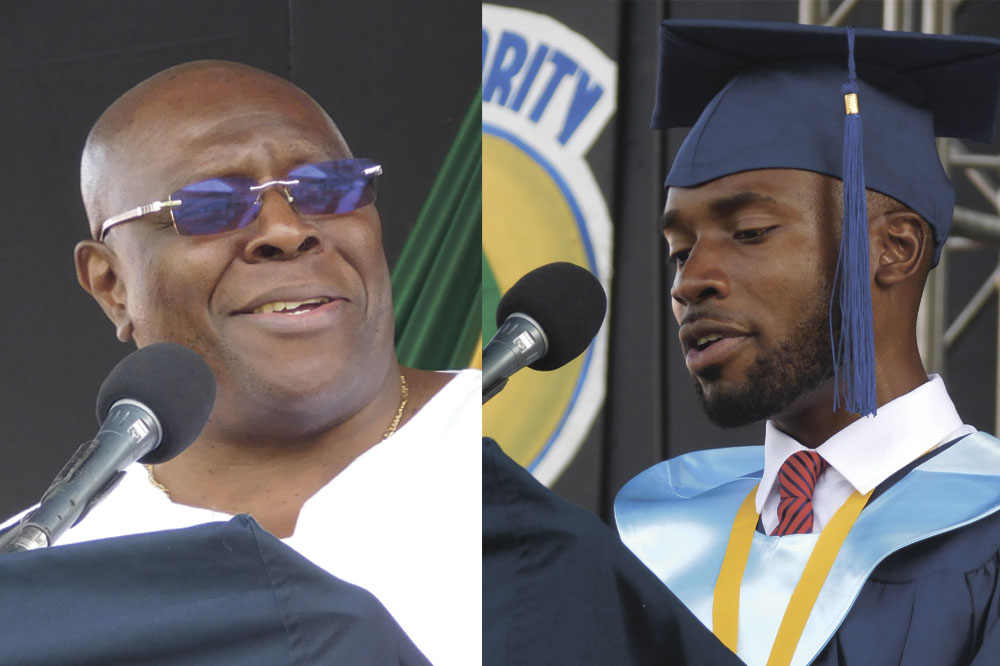 SVGCC graduates encouraged to have an open mind
Over 700 students graduated this week from the various divisions of the St Vincent and the Grenadines Community College, under the theme "Tolerance and Respect: Imperatives for a changing world."
Tuesday's graduation marked the ninth year that the SVGCC has had an amalgamated graduation ceremony at the Victoria Park.
And delivering this year's valedictory address was Troy Eustace from the Division of Teacher Education.
In engaging the theme of tolerance and respect, Eustace urged graduands to look within themselves.
He said that every person has the ability to be great and exceptional, and he used several well-known individuals from St Vincent and the Grenadines who have been recognised in sports, music and academics.
"This is my plea to you. Never feel as if the world is against you, never feel that your life or your story is over because of one mistake or several challenges you have been faced with," the valedictorian said. "There is always someone who is willing to listen, someone who is willing to help wherever they can or to simply point you in the right direction."
Other valedictorians were Joel Thompson from the Division of Nursing Education, Deanna Archibald from the Division of Technical and Vocational Education and Gerard Porter from the Division of Arts, Science and General Studies.
Feature speaker, Dr Kenneth Onu also reflected on this year's theme.
He told graduates that building tolerance and respect required various elements. These elements consisted of being grateful, loving each other, learning to forgive and forget and surrounding oneself with impactful people.
"If you take advantage and take responsibility for yourself, you will see that things will change," Onu said.
The ophthalmologist encouraged students to have an open mind so that they can adapt and take in the information that can be beneficial to helping them create change.
He told graduates that they were now entering the school of life, which is not always easy and he reiterated that "nothing changes until you change."
Director of the SVGCC, Nigel Scott also delivered brief remarks at Tuesday's ceremony. He revealed that this year, 21 students graduated from the Jamaican Theological Seminary with Bachelor of Arts degrees in Guidance and Counselling.