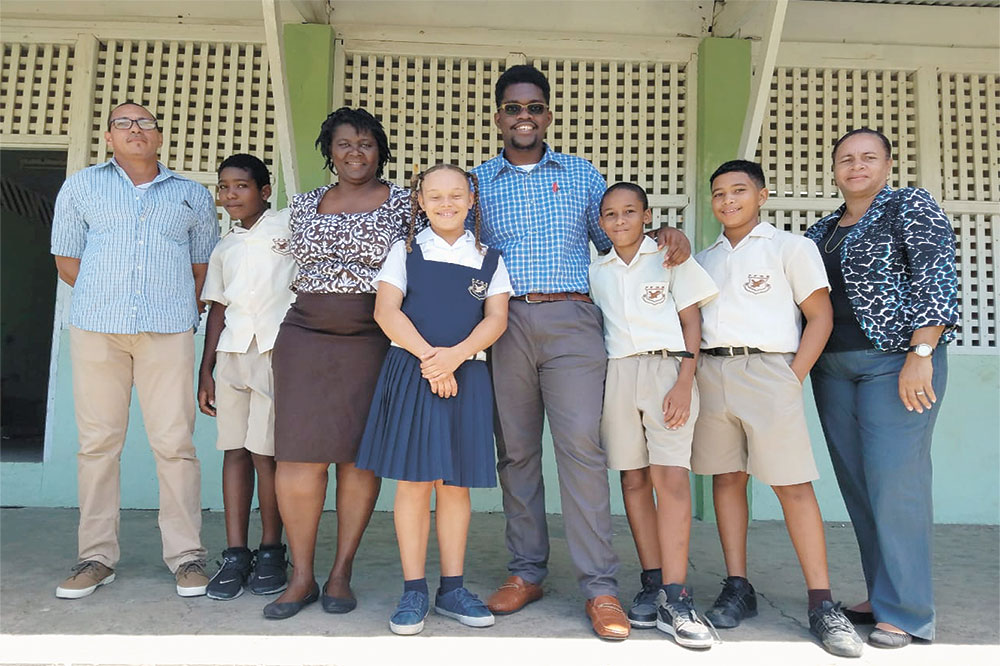 Paget Farm Government records 100 per cent passes for first time
The top performer of the Paget Farm Government School in the recent Caribbean Primary Exit Assessment (CPEA) has attributed his success to God and having made sacrifices.
"After receiving my result, the first thing I did was to thank God, because I know without him I wouldn't have been this successful," said Requelme Bess who placed 10th for boys and 26th overall.
As the top performer of his school, Requelme attained an overall average of 91.2 per cent, the highest ever recorded by the Paget Farm Government School. He received 94 per cent in Science
and Language Arts, 91 per cent in Mathematics and 85 per cent in Social Studies.
"In preparing for my exams, I had to make a lot of sacrifices. I had to put away my electronic devices and constantly revise my notes and practice my Mathematics and Language Arts," said Requelme who is the top male performer on Bequia.
Requelme, who will attend the St Vincent Grammar School in September thanked his parents for their encouragement.
"…[They] told me that if I make the necessary sacrifices that I will become successful in the end. Also my teachers who assisted me and encouraged me to do my work and put my best foot forward."
The 11-year-old student of Paget Farm is the son of Marsha and Emmanuel Bess.
In second position for the school was Kristy Ollivierre who copped the 52nd position overall and 34th position for girls. She attained 95 per cent in Science, 84 per cent in Social Studies, 89 per cent in Language Arts and 87 per cent in Mathematics, with an overall average of 89 per cent.
"I was excited and overwhelmed when I got my results. I would like to thank my parents for helping me and having confidence in me and also, my teachers who went over and explained the stuff that I didn't understand," said Kristy.
Kristy, who aspires to be a dentist, will attend the St Vincent Girls' High School in September. The 11-year-old daughter of Vanessa and Chris Ollivierre encouraged students who would be writing the exams next year to "keep studying and revise during your free time, and also to keep focus and always pay attention in class."
Also outstanding were Antwone Compton and Omarie Forde who also secured positions at top schools in St Vincent.
The Paget Farm Government School obtained 100 per cent passes in the CPEA, for the first time since the primary school leaving assessment was introduced.
Headteacher Jane Providence expressed her elation at the students' performance and said she is looking forward to even better results next year.