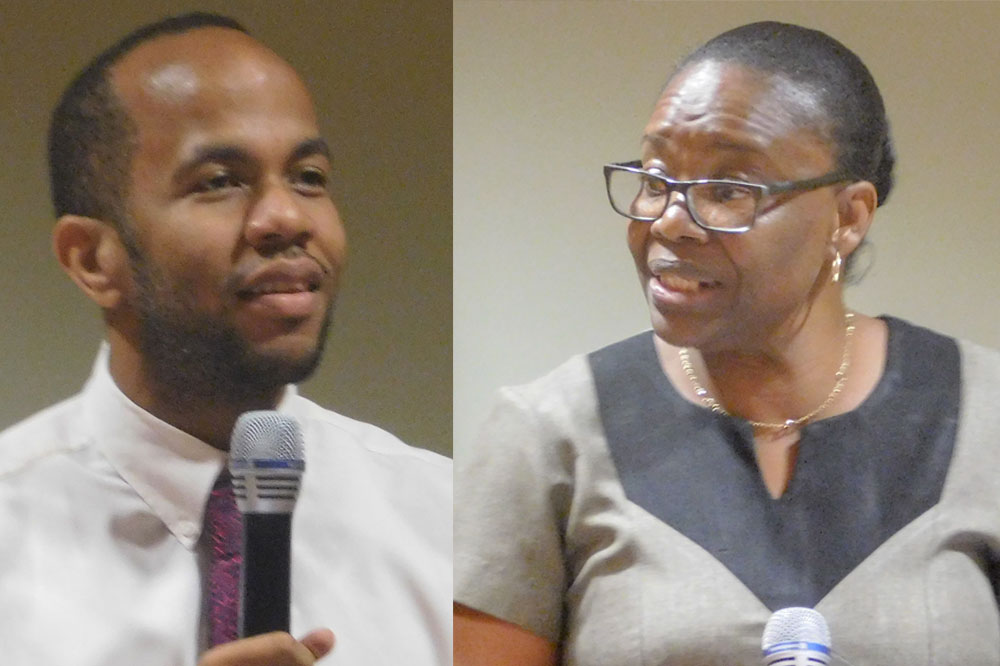 Ministry to tackle teenage pregnancy, mental health issues
Teenage pregnancy and mental health are two issues that will be addressed as part of the Adolescent Health and Development Action Plan being implemented in St Vincent and the Grenadines (SVG).
The plan was officially launched this week at a ceremony which was held at the National Insurance Services conference room.
"This launch signals the commitment of government to enhancing the care of our adolescents and the ministry is committed from here on to supporting the implementation of this plan, partnering with several other ministries," said Luke Browne, the minister of health.
Browne said that persons should seek ways to help the country's youth to make full use of the opportunities afforded at this stage in their lives.
He expressed his belief that doing so will help in the development of the nation. The minister also thanked the other stakeholders involved in executing the adolescent action plan.
Chair of the National Adolescent Steering Committee, Marlon Young said that the plan is expected to help provide youths with the best path to the best future.
"It is within these parameters that we envision that as a committee and government of St Vincent and the Grenadines, our youth will no longer be maligned," Young said.
The chairman said that one of the mistakes adults make is to forget that they were once young.
And he added that steps should be taken to help youths to realize their worth and true potential.
"We continue to push them aside and marginalize them, failing to realize that we are the ones who were given the responsibility to raise them and the fact that they are who they are is because we have failed in that responsibility," he said.
Nerissa Gittens-McMillan, the permanent secretary in the ministry with responsibility for youth affairs echoed similar sentiments, stating that youths have lost confidence in adults and find it hard to express themselves to those who continue to criticize them.
She said the wellbeing of adolescents was a collective responsibility that must be shouldered and youths should be given the platform to have a conversation without fear that what they say in confidence will be repeated.
Dr Godfrey Xuereb, a representative from the Pan American Health Organization (PAHO) said that the action plan has been in the pipelines since 2013 when it was approved by Cabinet.
He listed several statistics related to youth in SVG and the Caribbean related to underage drinking, teenage pregnancy and HIV prevalence, in an effort to highlight the need for the action plan.
He further congratulated SVG for being the first country in the region to develop and approve a plan of this kind.