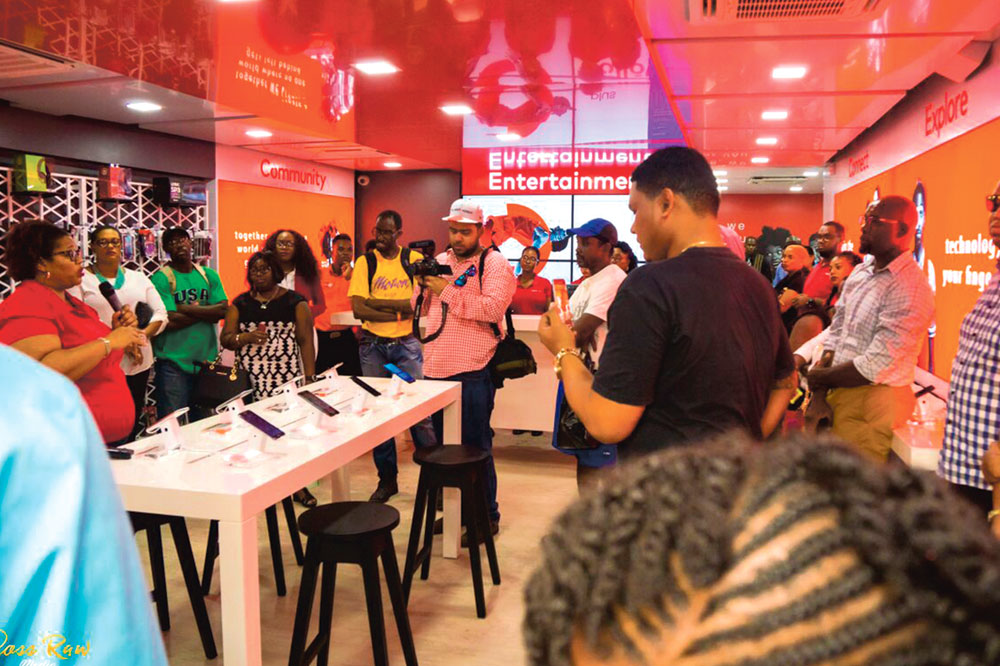 Digicel customers to win big for Vincy Mas 2018
Digicel customers are in for a treat this Carnival season when they engage in just about any activity with the company.
Both prepaid and postpaid customers can win a series of prizes when they activate a Quick Pick bundle, pay their bills in full, join the Digicel family or activate and use the PlayGo and My Digicel apps.
When customers participate in Digicel's social media competitions or when they simply top-up $20 or more they become eligible to be one the lucky persons to win over 50 Carnival Monday packs to enjoy the Carnival experience in the popular T-shirt band Temperature. Tickets are also up for grabs to: Slippery When Wet, Bacchanal Monday and Cheaper Wata.
Meanwhile, both pre and postpaid customers can qualify for the VVIP experience with Mirage production when they activate a 30-day Quick Pick Bundle or join the Digicel postpaid family. The VVIP experience will include a cool down station outfitted with special gifts, drinks, food and an exclusive photographer.
Digicel is also promising its customers a VIP experience at Slippery When Wet, scheduled for Sunday July 9 at Mt Wynne. To qualify to win customers simply need to activate a Quick Pick 7-Day or higher value plan, or join the Digicel postpaid family.
Additionally, prepaid customers can take advantage of more data to share and post to their favorite social media platforms with Unlimited Instagram, Snapchat & Twitter bolt-ons, which are exclusively found in the My Digicel app.
Fanta Williams, Chief of Operations at Digicel SVG said, "It is extremely important that all Digicel customers are equipped with all the essentials to celebrate and enjoy Vincy Mas 2018. In addition to free tickets to the most anticipated fete and events, customers can also look forward to a few special surprises which are guaranteed to keep them smiling all Carnival long, as Digicel connects them to the Festival that they hold dear."