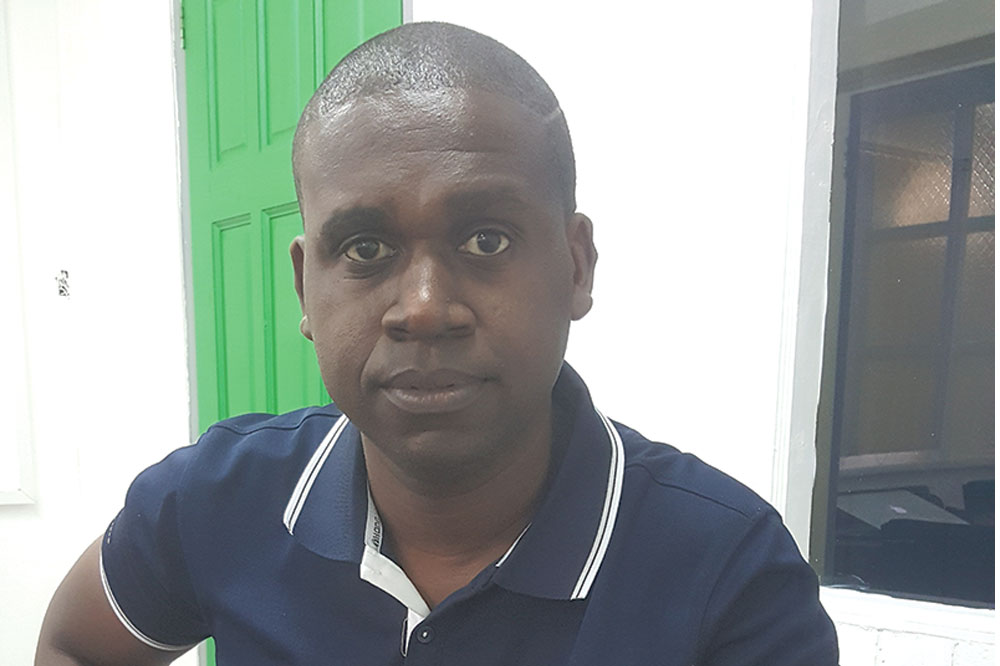 Brazilian based church opens in SVG
Persons suffering from addiction and those going through marital or financial difficulties are encouraged to visit the local arm of the Universal Church of the Kingdom of God (UCKG).
The UCKG, headed by Pastor William Goncalves, is located on Grenville Street in the orange building opposite the St George's Cathedral.
Goncalves said his church recently set up a base in St Vincent and over the past six months, he has been helping persons through prayer and fellowship.
"We are located in more than 200 countries and our objective is to help people who are going through spiritual problems, people who cannot sleep well, people going through depression. We are doing deliverance work and we lift up peoples' lives," explained the pastor.
He said their doors are always open and persons with problems that they cannot manage by themselves can walk in and be guided.
"We work with youths, how to be good, we work with the family. People have been embracing our work, but some people are resisting our church because we are different, but we are not troubled as new things always get resisting," Goncalves said, adding that he holds services at 7 and 10 am and 12 and 5 pm daily.
He revealed also that he has been involved in Ministry for the last 16 years and his work has taken him to Panama, St Martin, Jamaica, Cayman Islands and Trinidad and Tobago.
"…Our objective is to take people that are not in church, people who think their life may have been destroyed and by the light of the word of God we are making them fix their life. We teach, we show the way," stressed the national of Brazil.
Goncalves said that he is most alarmed by the way many youths behave and he is seeking to attract problematic youths to his church so that he can help them.
He noted that the church is open from as early as 6 am and on June 24, they will have "Sunday of open doors" where persons are invited to come to them to learn how they can go through doors that they think have been closed to them.
"There are doors only God can open, so I would like persons who are going through doors that are closed to come out," said Goncalves.
The UCKG is a Neopentecostal Christian denomination with its headquarters at the Temple of Solomon in São Paulo, Brazil. It was founded on July 9, 1977 in Rio de Janeiro by Edir Macedo.