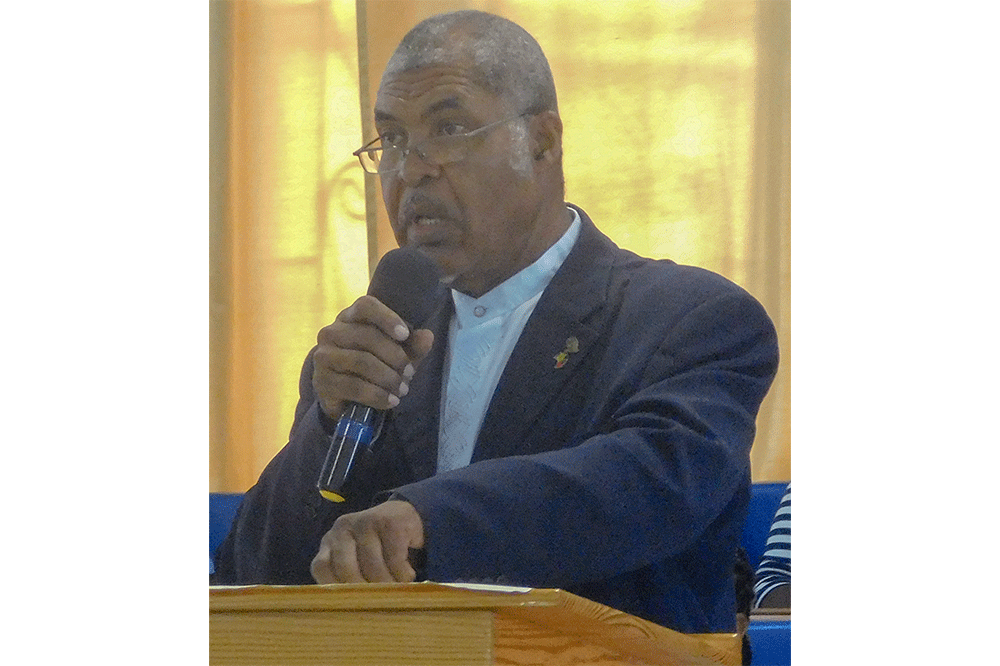 Public servants urged to give of their best in the interest of the country (+Video)
Public servants have been encouraged to give their best at work so as to achieve the goals necessary to make a difference in the country.
A church service to commemorate Public Service Day was held yesterday at the New Testament Church of God at Wilson Hill, under the theme "Realizing Sustainable Development Goals through 'Public Service'."
Montgomery Daniel, the minister of housing, delivered brief remarks in the capacity of acting Prime Minister.
Daniel said that in order for the country to achieve the Sustainable Development Goals (SDG), everyone must work together and do their best while on the job.
He made reference to complaints often received from members of the public saying that public servants can sometimes be disrespectful.
"I want to urge all public servants to continue to give their best to St Vincent and the Grenadines for St Vincent and the Grenadines belongs to all of us and whatever we do can create the environment for either the better or worse," Daniel said.
The minister also called on public servants to be respectful, humble and gracious. He further encouraged persons to work together to achieve the best results.
During the sermon, Bishop Chesley Ferdinand told public servants that the quality of service they give is dependent on their mindset.
"Often we look to the government and we look to our superiors, we look to our managers and our seniors to create the change but the change cant come from there. The change has to come from within," he said.
Like Daniel, Ferdinand also urged public servants to work together.
"We are a team and if we don't function in our areas, everybody will suffer," Ferdinand said. "Try as the public service may, try as the government want to, if people aren't mobilised from within, no external forms can get that motivation. Money will not do it, a change of position, a promotion will not do it."
The church service was attended by a number of persons from the public service including permanent secretaries, nurses, police officers, immigration officers, teachers and officers from various ministries.
The week of activities continues today with the Inter-Ministerial Staff Internship. The Round Table Think Tank Forum will take place on Wednesday, the ICT Ministerial Excellence Award will be held on Thursday and an exhibition on the SDGs will take place on Friday. The activities come to an end on Saturday with a Fun and Fitness Glow Walk.