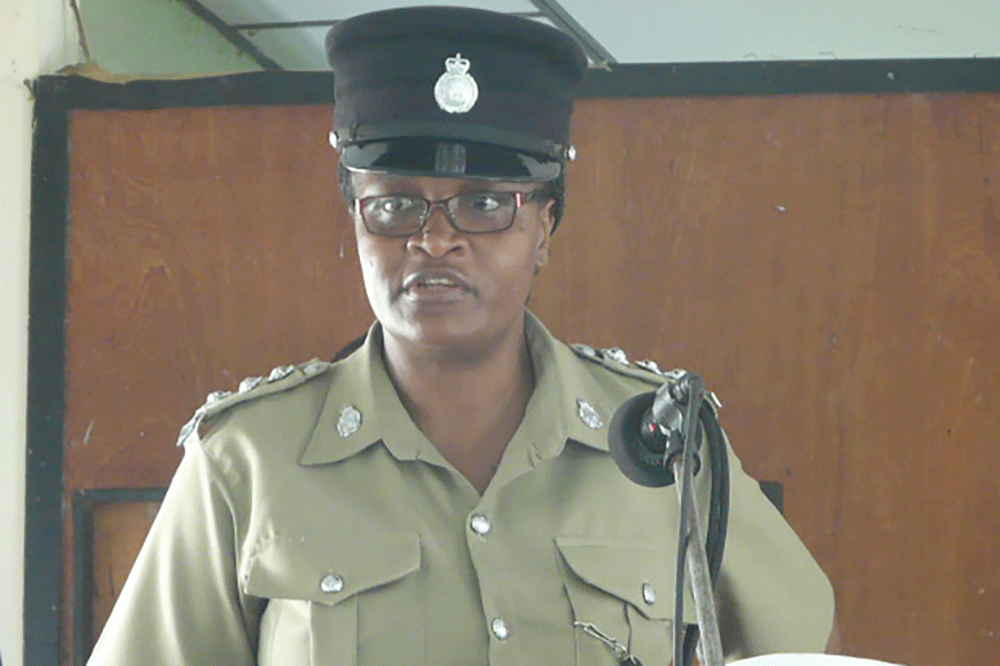 Police Officer completes Masters in Public Policy and Administration
Assistant Superintendent of Police (ASP) Thecla Andrews has completed a masters degree in Public Policy and Administration with double concentration in Management and Operations and Criminal Justice from the John Jay College of Criminal Justice in the United States.
In an interview with the Police Public Relations and Complaints Department, ASP Andrews explained, that amidst the challenges that her educational pursuits presented, she was guided and inspired by Marcus Garvey quote "If you have no confidence in self, you are twice defeated in the race of life. With confidence, you have won even before you have started."
ASP Andrews, who also holds a Bachelor of Science degree in Criminal Justice, described her journey as one filled with many challenges, but also defined the experience as one which helped her to grow emotionally, spiritually and intellectually.
An appreciative Andrews first thanked God for giving her the strength to complete the 18-month program. She also gave thanks to her family and friends, especially her mother Majorie, fiancée Everson and her siblings Kenroy and Jo-ann. The Assistant superintendent also expressed special appreciation to the Commissioner of Police (COP) Collin John and other senior and junior members of the organisation.
Special mention was made to Commander Brenton Caine for his assistance, retired Superintendent of Police Ruth Jacobs and Corporal Kayawana Gibson for their words of advice and encouragement.
Special thanks was also expressed to her friend Sabrina Hall, Hugh Delpesche, the professors and staff of John Jay College of Criminal Justice, and the Police Cooperative Credit Union.
The Commissioner of Police (COP) Colin John and other senior and junior officers of the rank and file, wish ASP Andrews continued success in all her pursuits, as she continues to serve the Royal St. Vincent and the Grenadines Police Force and the people of our sovereign nation.(Police Public Relations)