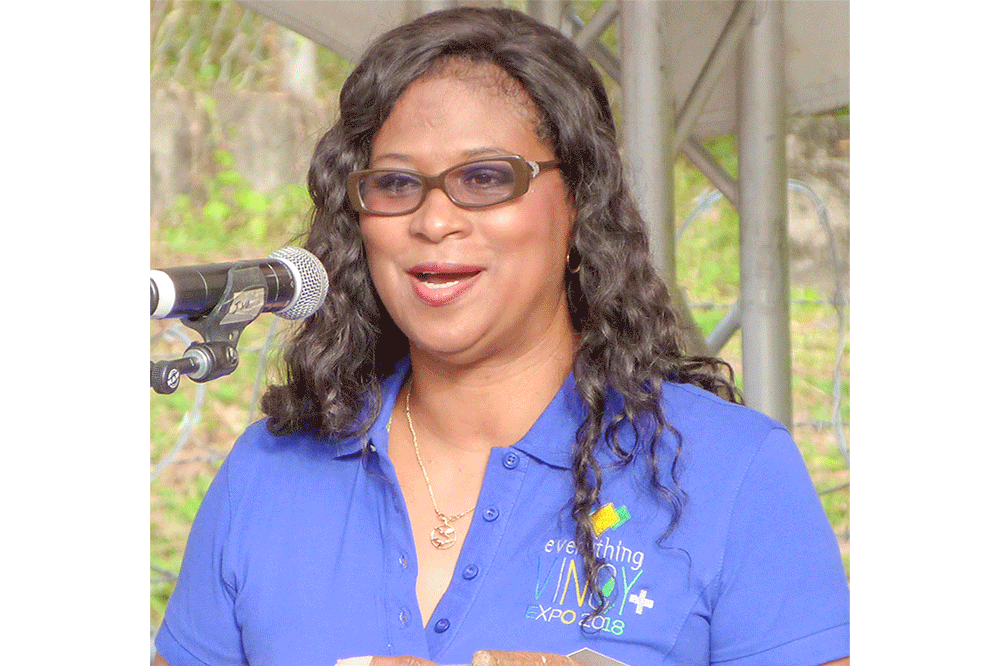 Huge increase in exhibitors for Everything Vincy Plus Expo 2018
Participation in the Everything Vincy Plus Expo, scheduled to take place in October this year, has tripled since its first staging in 2017.
Annette Mark, Invest SVG's executive director revealed at last Friday's launch, that the number of expected exhibitors has moved from 40 to 125 in the space of one year.
"Even after our registration [last year] was closed, we had a number of persons who wanted to take part in Everything Vincy 2017 so I thank you for embracing us. We are also targeting businesses from the Grenadines early to give them an opportunity to take part in this year's event," Mark explained.
The expo provides a platform for Vincentians to showcase local products and services to a larger audience.
The executive director said that local established businesses as well as some regional businesses have committed to taking part in this year's event.
And she said that other components of the expo include a food court, kids' corner and other forms of entertainment.
Mark also revealed that Invest SVG has been working with Caribbean Export Development Agency to encourage buyers to attend the expo.
Additionally, through the partnership of the two agencies, the High Export Potential Programme was launched to assist with additional development of three local businesses over a two-year period.
Damie Sinanan, a representative from the Caribbean Export Development Agency said that trade shows are powerful tools in helping countries and companies build relationships capable of resulting in increased earnings through export.
"Sustainable growth can be achieved by building local exports and investments and reaching new markets. This will lead to increased gap, foreign exchange earnings and employment," he said.
"We view the expanded Everything Vincy Plus Expo as an important step in establishing these linkages and promoting the export of local products and services to an eager international audience and achieving sustainable growth."
Prime Minister Dr Ralph Gonsalves, who also spoke at Friday's launch, expressed similar sentiments, stating that the expo provides an opportunity to have a conversation on ways to create jobs and wealth and by extension, a better society.
He encouraged entrepreneurs to work hard and smart in their pursuit of success.
The prime minister, who attests to using a lot of local products also urged local businesses to pay attention to consistency.
"Sometimes I find a lot of the products I use from the same source will be very good and other occasions, not as good. It means that we have to be consistent in the quality of our produce," Gonsalves said. "But by and large, I think our producers are getting serious about lifting their quality, lifting the extent of their supply and consistency thereof and also with good prices."
In his brief remarks, Camillo Gonsalves, the minister of Finance and Economic Planning said that the expo speaks to the need for people to be ready to capitalise on various opportunities.
He said that tourist arrivals by sea had increased over the last year, but that not enough of those tourists spent money on Vincentian products.
"We exist as a viable state. We have viable products, we have an ingenious citizenry and we can produce and compete with the best of anybody in the world. Thats what this exhibition is about," he said.
Last Friday's launch featured an exhibition with some local businesses that participated in last year's event.
The Everything Vincy Plus Expo 2018 will take place in October at the Geest Cargo Terminal in Kingstown.