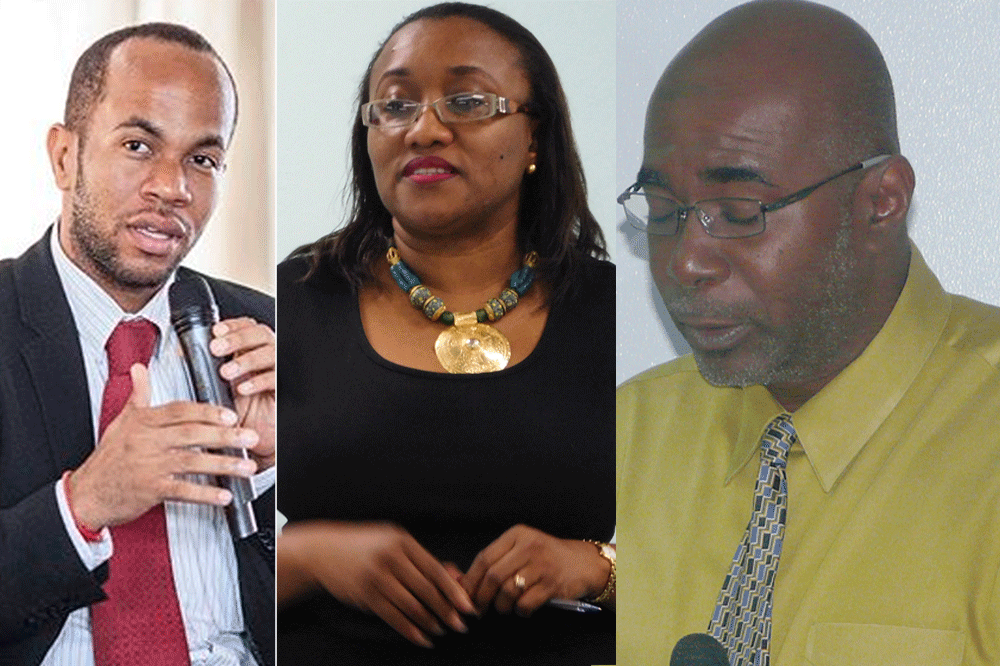 Health Minister appeals for healthier eating habits, lifestyles in SVG
The Minister of Health has appealed to Vincentians to adopt healthy lifestyles and make healthy food choices to lessen the impact of non-communicable diseases in St Vincent and the Grenadines (SVG).
Minister Luke Browne was speaking on Wednesday, May 16, at the opening of a two-day intersectoral workshop to update the national food based dietary guidelines (FBDG) of SVG. He told the audience that the government of SVG has provided national strategic leadership on diet and physical activity to address the issue of unhealthy eating habits in the Vincentian population.
Browne also noted that priority was given to the development of the national dietary guidelines as a tool to identify the various combinations of local food, that can be safely used as a guide to consumers, in achieving healthy eating habits.
Meantime, Permanent Secretary in the Ministry of Agriculture Raymond Ryan, commended the government's drive to combat hunger and improve the nutrition of its citizens. Ryan cited this country's attainment of two international targets, namely, the millennium development goal number one of halving the proportion of hungry people between 2010/12 and the more stringent World Food Summit Goal of reducing the absolute number of undernourished people from 2010/11.
The Food and Agricultural Organisation's National Correspondent Dr Coleen Phillips commended the initiative of updating the national dietary guidelines, noting that it is a project, which contributes to a holistic approach and strategies, to bring about zero-hunger. Phillips said this country should be proud to be among the first in CARICOM and the english speaking caribbean to have embarked upon formalizing a parliamentary front to combatting hunger.
Dr Veronica Melina from the Food and Agricultural Organization facilitated the two day workshop which saw participation from a wide range of stakeholders from the private and public sectors as well as NGO's.
The workshop which ended on Thursday May 17 at the Ministry of Health's Conference room was conducted by the Ministry of Health, Wellness and the Environment, in collaboration with the Ministry of Agriculture Forestry and Fisheries and the Food and Agricultural Organization. It was held: To raise awareness about the importance of FBDGs; to present the preliminary results of the current FBDG's evaluation; to review the methodology proposed by the FAO to update the FBDGs; to define tasks and responsibilities of the FBDG committee members.