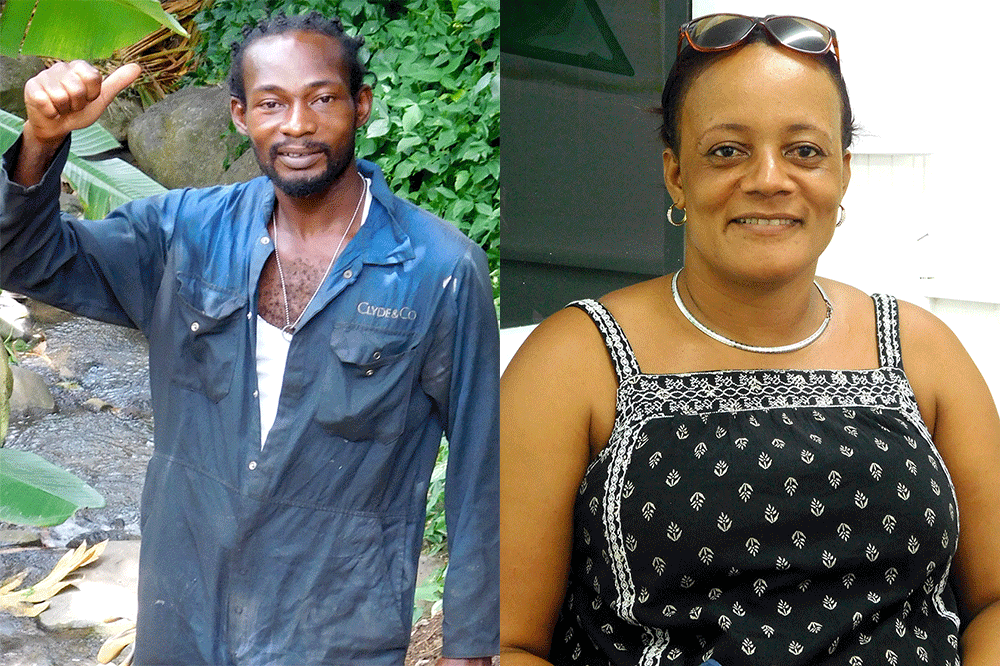 Couple seeking to make environmental difference through river clean-up
A Kingstown Park couple has taken on the task of cleaning one of the rivers flowing through Kingstown, in the hope of making the environment better for those who live in the neighbourhood.
On June 7, Roxanne and Paul Dodds began cleaning the North River from Redemption Sharpes to Kingstown Park and out into the Kingstown harbour, after they became frustrated with the river being used by people as a place to discard unwanted items.
When she spoke with SEARCHLIGHT, Roxanne said that when they started cleaning, there was so much garbage in the river that the flow of the water was being disrupted.
"Rats!" was the first word to leave the Kingstown Park resident's lips when asked how the garbage was affecting the area.
"When you talk about mosquito, when the night come, I can't sleep because I'm living right next to the river," she said.
"School children passing there 24/7, other people passing and now that we clean it up we notice other people coming and snapping pictures and stuff which means they see the environment start to look clean."
Since they began cleaning the river, Roxanne and Paul have removed an old spring bed frame, an old stove, parts of a washing machine, numerous sheets of rusting galvanise, pieces of dirty carpets and other discarded beverage bottles.
They have so far received assistance from one other person, a man named Basil Trumpet.
But she is imploring others to come and help because they plan to clean all the way down to the mouth of the river.
"I just encourage people to stop throwing garbage, old stove, any kinds of metals they have, old clothes, anything," she said.
"We just want to see it stay clean, we don't want nobody to throw anything in there at all."
Roxanne is also calling on the relevant authorities to prune the trees growing on the river banks as they are so overgrown that they are hanging on the utility wires.